New News from Bouchard Finlayson
By
Marisa D'Vari
| September 5th, 2012 | Category:
News
|
No Comments »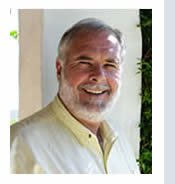 I met Peter Finlayson (pictured above) last December when several winemakers from several producers from the Hermanus Wine Route in South Africa got together and created a tasting of their wines.
All of the wines were excellent - extreme high quality, balanced, and for the post part rather old world in style (you can read about my visit here)
Today I took the time to read Peter Finlayson's newsletter, which has quite a bit of information about some prestigious awards won by his Chardonnay and also news about their new vineyard management program where they are applying some re-invented ground breaking methodology into the training of their next Chardonnay vineyard.
Professor Alain Deloire has alerted them to a trellising system for Chardonnay called the "Chablis System" to help obtain more consistent yields from Chardonnay vines in an area where winter cold is a missing luxury.
Send to a Friend Twitter Facebook del.icio.us Digg StumbleUpon