En Primeur 2013: Professor Denis Dubourdieu speaks on the 2012 Vintage
By
Marisa D'Vari
| April 30th, 2013 | Category:
Bordeaux
,
Bordeaux En Primeur
,
News
|
No Comments »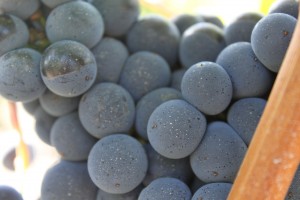 A celebrity in Bordeaux and throughout the wine world, Professor Denis Dubourdieu has been Professor of Oenology at the University of Bordeaux since 1987. He owns five wineires (Château Doisy-Daëne, Clos Floridene, Château Reynon, Château Cantegril and Château Haura) and is a widely respected consultant to some of the best Chateau in Bordeaux, including Cheval Blanc.
Each year at En Primeur, he gives a welcome talk to journalists and members of the trade about the previous vintage.
We've all heard about the uncertain weather in 2012 – and that Merlot typically performed better than Cabernet Sauvignon. Yet to a large extent, it depended on the care taken in the vineyard, as well as the "terroir." During his lecture, which was supported by tasting of wines from several different terroirs, Professor Dubourdieu concluded with the following key points:
"The 2012 dry white wines, both Sauvignon Baanc and Semillon, are very good, elegant with beautiful acidity. Merlot grapes from limestone or clay and gravel rerroirs are truly great: deeply-colored, fruity, concentrated, and silky. They will pay a key role in the final blend. Certain Cabernet wines from the best terroirs that resisted summer drought conditions are also successful. Those from other terroirs lacked a further week of ripening. The Petit Verdot wines are good, but not outstanding. The small quantities of sweet white wines produced are pure and well balanced."