Pairing wine with Ossau Iraty-Vieille Cheese
By
Marisa D'Vari
| September 6th, 2013 | Category:
News
|
No Comments »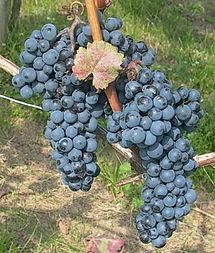 So here's something new … for the last three weeks, I have been having fresh Kale juice for lunch in the hopes I could shake off the two pounds I somehow (and mysteriously) put on in the last four months, and here's the good or bad news depending on how you feel about juicing:  for me, it didn't really work.
…. which may be a good thing because I discovered Murray's Cheese near my office, and I am trying two ounces of  cheese a day for lunch instead. It's actually fun to go to the counter, examine the various cheeses, and choose one I like. The only downside is that the "requirement" is that one must buy four ounces at a time, so that means I have to have the same cheese for two days.
Yesterday I bought Ossau Iraty-Vieill which is a sheep's milk chese from the Pyrenees. It sits in caves for 10 to 12 months where it crystallizes and matures. Sweet and nutty, it would pair well with a variety of rich red wines, including valpolicella ripasso of even a chianti classico