Tasting Notes Week of November 11th 2014
By
Marisa D'Vari
| November 10th, 2013 | Category:
Wine reviews
|
No Comments »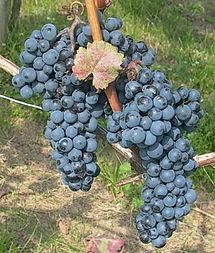 2011 Petite Petit Michael David Winery
Interesting blend of 85% Petite Sirah and 15% Petit Verdot ... lots of black fruit and vanilla.
A great full bodied wine that pairs well with stews and meat/
2010 Macari Bergen Road
How honored! This is their flagship red blend made only in premium vintages. You can really taste the "Bordeaux" by way of Long Island here.  Lots of rich berry bramble, black fruit, dark chocolate and vanilla. It is a limited production of just 2000 cases ...
Send to a Friend Twitter Facebook del.icio.us Digg StumbleUpon