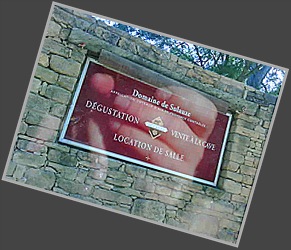 "Welcome to Domaine de Sulauze," says handsome owner and winemaker Guillaume Lefevre, looking miraculously fair under the intense summer sun. We are standing outside our gites (room) for the evening, a gorgeously restored apartment with an expansive kitchen and newly remodeled bathrooms inside a structure several hundred years old.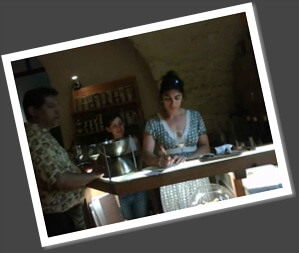 I am in Provence to meet with winemakers and learn more about the region and its grapes. Guillaume Lefevre, who runs the winery with his attractive Brazilian-born wife Karina, is a biodynamic winemaker who is passionate about his wines to the point that he often grafts the vines himself. "Don't you have anyone to help you?" I ask, curious why anyone, even someone as young and vigorous as Guillaume would want to perform such exhaustive manual labor. From what I recall from his answer, the reason was because he was impatient to get to work and was too excited to wait for assistance.
After speaking with Guillaume a good hour, one can almost call him the poster child for the 'new wave' of Provence-based young winemakers who are obsessed with getting the most from the land and really letting their terroir show through. Yet before I speak more about Karina, Guillaume, and their excellent wines, I must describe this incredible property.
In short, it's magical.

Very exotic and mysterious, and the couple are incredibly lucky to own it.
The private road that leads to the winery is very long and regal, and the ancient stone buildings of the winery have seen more than five or six centuries of winegrowers over the years. Guillaume did not inherit the property, but was able to buy it with a generous loan through a government program created to assist passionate young winemakers and farmers.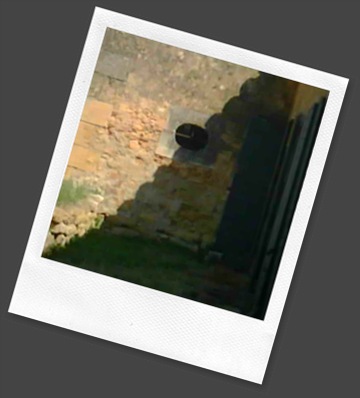 The property has many other income streams in addition to wine as the couple can also profit from their very romantic gites (the different apartments accommodate different-sized family groups) and the chateau's popularity for a destination wedding, with the banquet held in the top floor of the winery.
Domaine de Sulauze produces white, rose, and red wine from the AOC approved grapes. A tasting revealed very balanced wines, and with Guillaume at the helm, no one would dare expect anything less. He is very much his own man – he has extremely specific ideas about what grapes to grow, how to grow them, and seems to enjoy doing all the "grunt work" himself in the vineyard. Curiously, though, he has a very romantic side in that he named one of his rose wines after the work of a highly literary French author from a town near where he grew up. One can't help but respect him and think that in the fullness of time (he seems somewhere around thirty) he will really make his mark in Provence.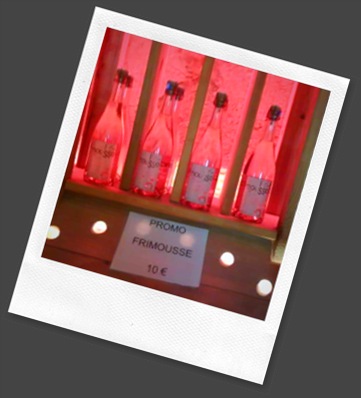 Karina is also an incredibly intense personality who shares Guillaume's passion for winemaking, yet seems to control the other businesses including the destination weddings, corporate conferences, gites rentals, and very busy gift shop. They had met during an extreme sporting event, and their competitive nature shows in the way they are able to control their business. Together they have two small delightful children.
I enjoyed everything during my visit, yet perhaps the best part was when Karina showed me the ancient cellar known as "the crypt" which is naturally cool as it is so far underground. Just stone walls and a dirt floor that has seen several centuries of un-remembered winemakers bringing wine up and down the ancient stairs harvest after harvest. No one can even date the year it was first created … it could easily be a thousand years or more.
One wonders what these centuries of previous winemakers would think, looking at Guillaume's and Karina's ultra-modern cellar? What would they think of all the happy couples marrying in the expansive room above the winery, and the visitors staying in the gites they may have once used for other purposes?
As you can see, the winery provokes many intellectual questions. It is a gorgeous property and I'm sure you will enjoy their wine and facilities.
Domaine de Sulauze
Karina LEFEVRERN
569, Chemin du vieux Sulauze
13140 MIRAMAS
http://www.domainedesulauze.com/
Tel: 04.90.58.02.02            
You can read more about the region at the Wines of Provence web site