This week, two stunning white wines that are very different from one another in style, yet can pair well with sauteed scallops or other white fish dishes. They both have a mineral nature with medium plus acidity that pairs well with so many styles of cuisine, and are delicious on their own on a warm summer day.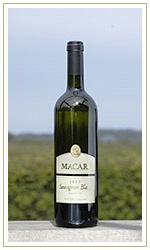 2010 Macari Sauvignon Blanc "Katherine's Field"
Style note: Refreshing and vibrant, this racy Sauvignon Blanc offers crisp minerality and notes of fresh, ripening tree fruit fruit (apricot) and fresh cut grass.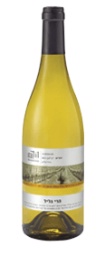 2009 Galil Mountain Winery Viognier
Style note: Incredible delicious aromatic wine with very subtle oak that gives it a round character and some spice and dimension. Delicious ripe apricot fruit on the nose and palate, with crisp minerality that results in a long length and very crisp finish. Excellent paired with scallops and white fish.