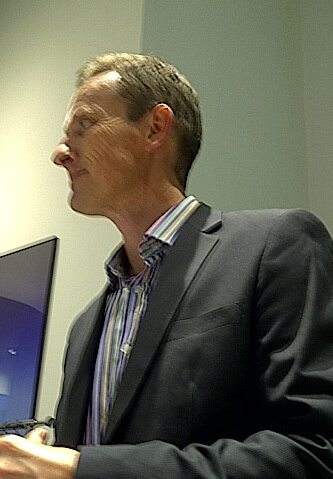 Today was the first day of the Languedoc Roussillon Study & Certificate Program offered by the French Wine Society with support from Sud de France. Twenty lucky students (most of whom I knew through my travels) crowded into the Maison de la Région Languedoc-Roussillon.
A very successful first day … of course impossible to detail all of it here, yet as an exercise (thinking of the final!) I will try.
Our instructor was MW Matthew Stubbs who put the book together. As he told his story of going to the Languedoc for the first time as an MW student in the 1980s, he mentioned that in November the Languedoc was freezing and the students found a hotel ("Bates-like") he said, that had no heating and was filthy.
I go to the Languedoc several times a year, and the last time I went I ended up staying in a similar hotel in Agde, except it was summer, hot, and the hotel had changed hands yet had once been a place of ill-repute. My room, overlooking a charming canal, had been the major party room.
In any event, the lecture was really fabulous and I wish Mr. Stubbs MW could always be at my side when I visit the Languedoc for he knew everything about it …
… after the first hour of history (quite tumultuous and violent) approached the 1930s, when the first AOCs were created, and learned it was partly because winemakers, winemaking families, and winery workers were revolting against unfair practices. Laws were created to give some semblance of control and equality.
One of the most spectacular things about the Languedoc is the dramatic topography and different soils, and we really tasted this in the grapes.
2010 Domaine Felines Jourdan Picpoul de Pinet (15.99) — a really fabulous wine with a bright straw color and floral nose, medium acidity, and a refreshing nature of minerality and apple  with a saline edge. I spent a half day in Picpoul with some other educators, and also wrote an article about it for Palate Press
2008 Mas des Dams La Dame AOC Languedoc (18.00)
This is 50/30/20 Grenach, Syrach, Carignan from an area near Bezier, with black pepper and cinammon bark. Very spicy and dramatic and filled with a sense of place.
2009 Chaeau Lancyre Vieilles Vignes AOC Pic St. Loup (21.50)
This is a Syrah/Grenach blend  with lots of garrigue, black and white pepper, and an intense minerality. The stones in Pic St. Loup are so intense vineyards need dynamite to be planted. You can taste the stone in the wine.
2009 Clos de l;Amandaie Huis Clos – Gres de Montpellier (18)
Syrah Grenache once again, a deep intensity of stones, lots of concentration.
2009 Domaine de la Margeee "Les Gamines" St. Georges d'Orques (15)
G/S/M aged for 12 months in old oak ….