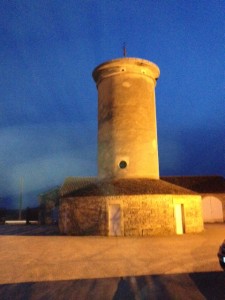 The August 2012 issue of Decanter magazine has an interesting article written by Anthony Rose (and a panel of experts) for how to buy wine like an expert. One of  the more interesting segments deals with ordering wisely in restaurants.
I have always searched out remote regions I've studied when dining in Manhattan's top restaurants like Restaurant Daniel … wines from Southwest France or Provence that are reasonable compared to the glittering stars on the list. The restaurant pays the wine director or sommelier to search out qualilty wines, so it stands to reason that lower priced wines from more obscure regions will be good representations of a particular style.
In the article, Peter McCombie MW is quoted, saying "Familiar wines like Rioja attract a price premium because of their quasi-brand status. A broadly similar style from neighboring Navarra will likely offer better value. Don't be afraid to ask for advice."
I agree on this point … in NYC you will find all sorts of sommeliers. A few times I've been surprised when a sommelier automatically suggests a $300 bottle at a modest French bistro (with entrees about $25) yet most of the time sommeliers are excited to recommend reasonably priced wines that are real finds!
Among other highlights in the piece was advice to pay attention to overhyped vintage … the 2000 Bordeaux was thought to be the best year, yet according to Anthony Barton of Leoville-Barton and Jacques Thienpont at Le Pin, they feel their 2001 is showing better than the initially preferred 2000 and is less expensive to buy. Stephen Spurrier added that it is best to buy the second wines from the top chateaux in the best years, and the grand vins in the less good years.
Finally — and I have been trying this for the last year during my Champagne Sunday experience – is finding value in grower champagnes. The article names Agrapart, Paul Bara, De Sousa, Dosnon & Lepage, Egly-Ouriet, Pierre Gimmonet, Larmandier-Bernier, Moutard, Serge Mathieu, and Tarlant.