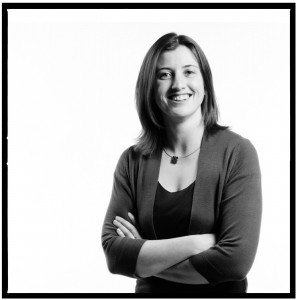 Fabulous seeing Renae Hirsch again (photo from last year above) – she is the winemaker at Henry's Drive (along with the other brands Pillar Box and Morse Code) in Australia. In previous years, I met with both Renae and Henry's Drive owner Kim Longbottom (see here and here)  yet today I have Kim mostly to myself and we do some serious tasting and talking.
One of the first things I've noticed is that Kim is in 2012 sporting what in the 1920's is known the "Louise Brooks" hairstyle … as a former Hollywood executive (and film historian to some extent who wrote papers about the screwball comedies of the 1920's and 1930s) and it looks great on her! Of course, since few people know who Louise Brooks is I didn't mention it, yet she looks great and is clearly enjoying her trip to New York.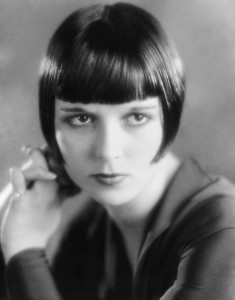 We kicked our conversation off with The Postmistress Blanc de Blanc (all the brand names at the winery are related to the post office and often are named after events in local history). The wine is quite refreshing and I'm curious what motivated her to create a branded sparkler. It turns out that there are many weddings on the Henry Drive property, so this new wine has a natural market! As  a wine student in the MW program, I've learned that there is a reason for every decision, especially when it comes to launching a new branded wine.
Next is the Morse Code Chardonnay, a cool climate mostly un-oaked chard that has lifted aromas of lime, and for me, pear. I was surprised that it has as much as 20% new French oak as the wine is very crisp and linear.
Another wine I liked was the Pillar Box  Rosé  … made from 72% Sangiovese and 28% Cabernet Franc. I am not particularly a rosé  fan (sweet or dry) yet I really liked this wine for its pungent flavors and crisp dry finish.  It's interesting to note that only the free-run portion of both wine was used, and that the Cab Franc was fermented in older barrels.
Though Renae had an order in which she wanted to present the wines before my arrival, I was so curious about comparing the different Henry's Drive brands through their stellar Shiraz that Renae lined up all five wines so I could taste and compare. Kicking it off was the Morse Code Shiraz with its delicious spice, plum, and chocolate and then the Pillar Box Reserve Shiraz with its yummy black cherry and perfumed violets. The fruit comes from Henry's Drive Padthaway vineyards.
Third in the lineup was Dead Letter Office Shiraz, a Padthaway / McLaren Vale blend of Shiraz with spice, plums, red berry fruit and fresh floral and spearmint … one of my clear favorites.
The last two were incredible icon wines. The Henry Drive Shiraz, 100% Shiraz with aromas of plums, rhubarb, and ripe blackcurrant along with chocolate, cinnamon, and earthy notes. VERY balanced and elegant.
Finally, the top of the line Henry's Drive Reserve Shiraz "M" sourced from a single vineyard of exceptional quality. The fruit is harvested when ripe, fermented on the skins for 5 to 7 days with pump-overs four times a day. It is pressed and completes primary fermentation in a barrel which helps integrate the oak.
The final wines I tried included the Pillar Box Reserve Cabernet Sauvignon with bramble and cherry aromas, spice, cocoa, and spearmint, the Parson's Flat Shiraz/Cabernet with more cherry and bramble as well as Asian spices and dried herbs, and the Trial of John Montford Cabernet (perfumed ripe flavors, violets, dried oregano and thyme, ripe cherry fruit) and Pillar Box Red, which is 68% Shiraz and 27 Cabernet Sauvignon and has flavors of blackberry fruit and dried mint and dark chocolate.
The wines are all well made and balanced, even at the entry levels, yet the icon Shiraz wines are truly world class — they are very popular in Asia.
Congratulations to Renae for a job well done!