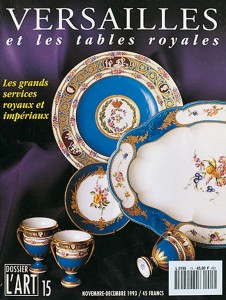 2011 Château Bonnet Andre Lurton White Bordeaux
From the "snap" of the twist of the bottle to the fresh scent of grapefruit, and the clean taste of fresh acidity and minerality this is a very well structured white wine/ Pale in appearance, it offers an aromatic nose and a very refreshing dry, medium body, med+ acid wine with a med+ finish of grapefruit, citrus, and minerals.
 2006 Château Larose-Trintaudon Haut-Medocc

This is a powerful wine, especially considering it is now six years old. After being opened for three hours can still use more time in the unopened bottle or a decanter – or perhaps leave it for a few more years in the cellar. The color is clear and a vibrant garnet, the nose spicy with elements of black cherry (firm), cranberry, black currants, black ripe fruit. Can pair well with a steak and stand up to strong flavors.
2010 Barton & Guestier Sauternes
With its shimmering golden color this is richer, more full bodied style of Sauternes with cling peaches on the palate and a nose of very ripe apricots and orange marmalade. Some people might enjoy this as an aperitif instead of with a dessert. Very nice.
2009 Chateau Puy-Blanquet, Saint Emilion Grand Cru
Medium garnet wine with rich vibrant cassis nose, luscious black currant, with just the right amount of spice. Balanced on the palate with rich, ripe tannins. Very supple and ready to drink now.
2011 Dourthe La Grand Cuvee Sauvignon Blanc
A subtle light gold in color and on the nose, citrus (lemon/lime) and some whie flowers such as honeysuckle. Very aromatic. On the palate, med- body so it is delicate and elegant meant to be paired with lighter dishes such as seafood, salads with a light dressing. The finish is crisp and dry and mineral. A very elegant, crisp, dry white wine of quality.
*** by the way, during this tasting I was intrigued by the differences between the 2011 Dourthe and 2011Chateau Bonnet white Bordeaux blend … after some Internet sleuthing, found this blog post from Dr. Christian Schiller.
Here is another link about Sauvignon Blanc from Bordeaux
Oh, and here is yet another link about building a tasting memory