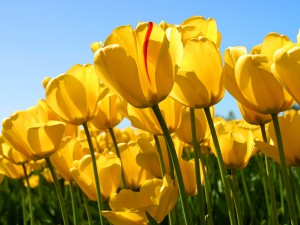 2010 Silvarado Chardonnay Carneros (Estate Grown)
Gold color with a nose of butter, orange blossom, and pointed minerality. On the palate, racy acidity and tart green apple. A very long, elegant focused finish.
2010 Van Duzer Estate Pinot Noir from Willamette Valley, Oregon
Very delicious, earthy, well-balanced wine with concentrated fruit and a real sense of terroir.  Jammy yet clean, focused, and elegant. Great structure.
2011 Georges Duboeuf Brouilly
A more masculine style of the Gamay grape from Beaujolais with a rich mouthfeel. Very earthy, with firm tannins. Stands up well to various kinds of meat.
2011 Georges Duboeuf Beaujolais Villages
A softer style of the Gamay grape, ripe and delicious fruit.
2012 Macari Early Wine (Chardonnay)
Rather unique wine … 'early wine' is a holdover from Austria, where winemakers and friends gathered in taverns to celebrate the end of long cellar hours with the young wine of the current vintage. Just a few months old, this 'early wine' has a small amount of residual sugar. Sampling it near thanksgiving, it has a subtle spice and sweetness that can go with many holiday dishes.