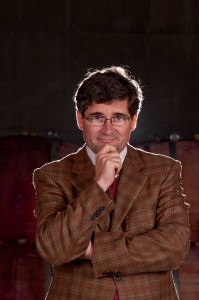 "Haut Brion speaks to me, yet can I say it's really better than the other first growths?" Horst Schulze, chairman and CEO of the Capella Hotel Group told Decanter magazine (December 2012 issue, page 125).
In the article, Mr. Schultze went on to praise other wines, especially Brane-Cantenac (owner Henri Lurton pictured above).
I've been lucky enough to visit this second growth several times … as a Master of Wine student and as a journalist … and am always impressed by the quality.
Below are some links to past articles:
https://awinestory.com/regions/france-regions/bordeaux-france-regions/brane-cantenac-bordeaux-france-regions