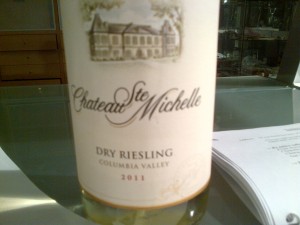 Chateau Ste Michelle Dry Riesling 2011, Columbia Valley
Very refreshing style of wine with intense notes of minerality and racy acidity. The finish is a pure beam of minerals, along with an orange-tangerine, tangy note that livens the palate. Style is dry and very elegant, and can be served as an aperitif or paired with white fish, salads, and lighter fare. On the bottle, you will notice that the back label has a scale that goes from dry to sweet.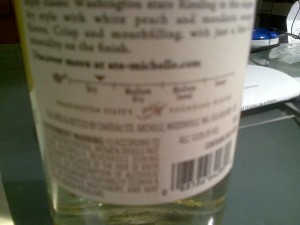 This represents a new idea from the Riesling association to help consumers understand if the wine they are buying is dry or sweet.