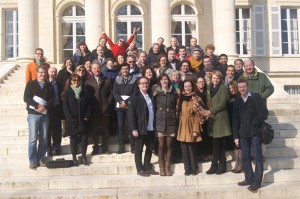 See all those smiling faces in the picture above? The week spent taking mock exams at the Bordeaux-based conference site was nothing quite like the "Hotel California" experience in the Napa Valley.
It was small, intimate, with lots of face time with the MWs and the other students, many of whom are fresh-faced to the program, having bonded at the "first year" Austria conference just last year.
I met some really fun people – many of them UK based – and look forward to continuing the madness in London next month for the MW Course Day and Mock exam!