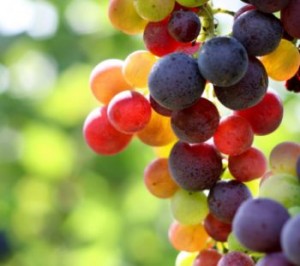 Okay, so it was a little late for the realization to hit me … there I was in Bordeaux, taking a "Mock Exam" (mocking exam?) for the Masters of Wine program and one of the 12 wines in my glass I just KNEW was a Moscato d'Asti … it was sweet and sparkling and seemed fruity, delicious, and low in alcohol.  By law, Moscato d'Asti is 5.5.
And of course, it's one of the best selling wines in America.
Yet when it came time to discuss the wine3s and see the "crib sheet" I saw the alcohol was 7.5 and it was an Asti Spumante!
I probably would not have lost too many points over it, but now that  am writing a paper for the MW program on the popularity of Moscato, I realized that it's time I discovered the key differences between them.
Both wines are from Asti, a region in Piedmont, and both are sparkling yet "spumante" implies more atmosphere's of pressure, so it will have more fizz that a Moscato which is "frizzante" like a a sparkling mineral water instead of a traditional method sparkler .
Both wines are made in the charmat or "tank" style, with the grape must filtered and stored in tanks at near freezing temperatures to prevent fermentation until an order comes in. At that point, the must is innoculated with yeast. The difference is that fermentation is stopped sooner (by rapid chilling)  with Moscato, so it will retain more residual sugar and lower alcohol. The wine is also less effervescent because less carbon dioxide is produced.