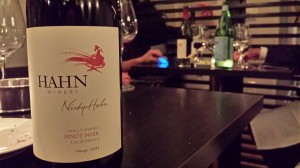 "Wait, that's my bottle!"
The lively young group at the next table looked at the waiter opening our bottle of Hahn Pinot Noir in amazement.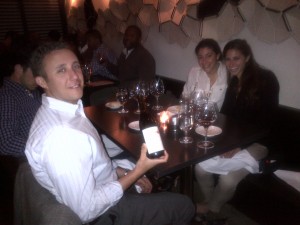 It turns out that they brought the exact same wine for a BYOB dinner at New York's best restaurant!
In time, they relaxed when their own bottle was brought to them, but what are the chances of that happening anywhere?
Hahn's Family Wines Pinot Noir 2011

In any event, the 2011 Hahn Winery PN was really well balanced with concentrated fruit (think cherries) and smooth, ripe tannins. High recommended and reasonable in price.
Director's Cut Sauvignon Blanc 2012
Yes, this is a wine made by an actual director – Francis Ford Coppola. It is an Alexander Valley appellation wine, produced in a "New World" style in stainless steel. Very crisp and refreshing, and again quite reasonable in price. Great for summer!