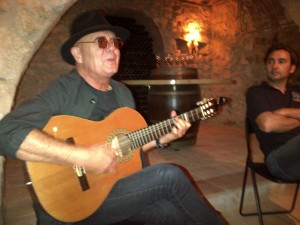 "When you think of Cava, what comes to mind? Spain? Well, it's not Spain, not exactly. This was brought home to me last week when I overheard two women speaking what I took to be Spanish, and was surprised that I could not understand it. Then one of the women turned to me, and said "Did you realize we're not speaking Spanish? We're speaking Catalan?"
In more than a week of touring various producers in this vast region – and spending nights at different hotels because of the distances – I was amazed by the diversity of this region in terms of soil and aspect and yes, personality as well. And like you, I always thought of this region (Catalonia) as Spain. Catalonia also includes the Balearic islands (Ibiza, Minorca, Majorica, Formentera) as well as Barcelona — places I've been many times.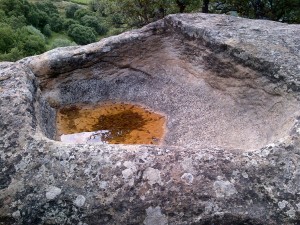 And when I went to these places, I would always tell friends "oh, I'm going to Spain!"
Yet it wasn't until this trip that I realized I WAS NOT going to Spain … I was going to Catalonia!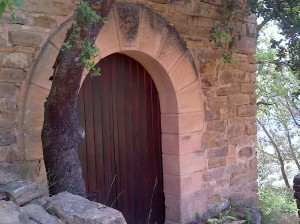 This is a region with its own personality and culture. It is officially "in Spain" yet wherever you go in the region people speak Catalan and virtually every house – every house – has the Catalan flag flying high in front of it.  The cuisine is different too … toast with ripe tomatoes, or a tomato jam, is pretty typical.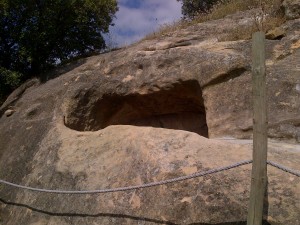 When you click on the link below you will see reports of the incredible places I've been. I've met AMAZING winemakers, ranging from top Cava producers to the rock stars of Priorat. I've been driven up incredible elevations to see the high altitude grenache, and saw 12th century "stone wineries" where the Monks made their wine centuries ago.
I've toured the wine cellar at the Celler de Can Roca (3 Michelin star restaurant) and had an incredible wine pairing dinner there …
… as well as experiencing a Jamon and Cava pairing dinner.
The producers were all energetic and engaged regardless of their actual age, making fabulous wines and always experimenting and perfecting while also taking care to preserve the environment.  So I hope you click on this link to see records of my adventures in Catalonia