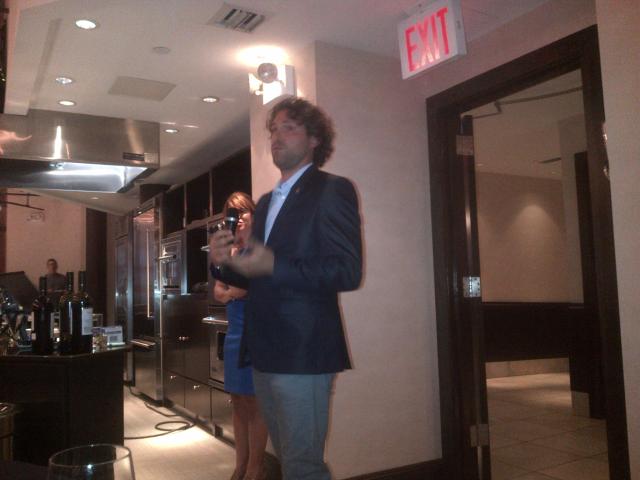 Casa Vinicola Zonin, Italy's largest privately owned wine producer, rocked the Astor Center Monday night with their version of the "Italian Culinary Experience."
The evening kicked off with Prosecco and continued on for a total of nine wine and food pairing courses from Zonin's Tenuta Ca'Bolani Estate in Fruili. The delicious dishes were prepared by Matteo Bergamini and his team of chefs from one of New York City's most prestigious establishments – SD26 restaurant. It wwasbe an amazing event with wine and food adventures highlighting the authentic flavors of Italy including a private lesson of pasta making with Delverde's Pasta Sommelier.
So what I liked about it was the fun energy of the chefs, sommeliers and our energetic guide (in a blue dress above) to all things culinary. Lots of great questions, too.
And oh yes, lots of foodies! The audience wanted to know every last detail about the preparation of the dishes.
Very well organized and could not believe the excellent execution, as the waiters had to serve so many people many different courses very quickly!
Thumbs up to Zonin!
For more info about the event please visit our blog where you can find a video from our past Italian Culinary Experience events!