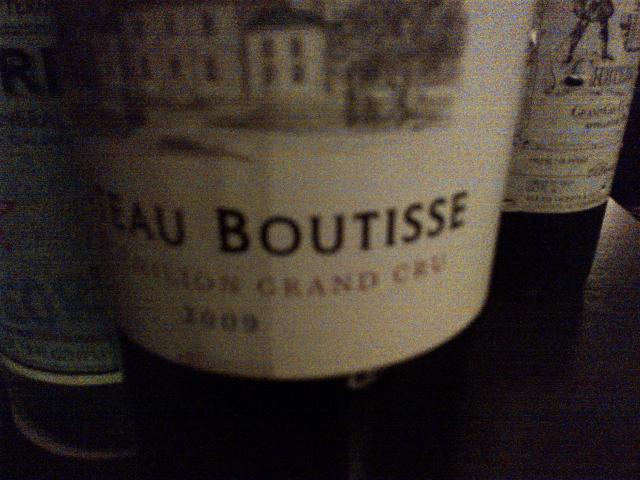 2009 Chateau Boutisse (Bordeaux)
Very impressed by this wine – near black opaque color, delicious nose of black cherry,  black licorice, repeated on the palate along with black earth. Dry wine with medium racy acidity, smooth yet slightly grainy tannin, and medium alcohol (13%).  Lots of finesse and rich ripe fruit.
1975 La Grange
Of course, a bit past its prime, but interesting snapshot of the time. It opened nicely, held its structure for a good hour.