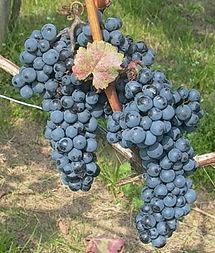 Macari  Sauvignon Blanc 2012
So its summer and the right time to drink a refreshing racy wine like this … very zesty with grapefruit, kefir lime, and zippy acidity. Great with seafood!
The Diving Rod 2010 Alexander Valley Cabernet Sauvignon
New French oak, medium toast, and lots of ripe black fruits, blackberry, and black cherry! Try it!
The Divining Rod 2010 Santa Lucia Highlands Chardonnay

Pineapple, lemon curd, mango and brioche … can a chard get any better? No oak to confuse the flavors.
To launch this new line, Divining Rod held a Tweet-up which is typically very fun (I happened to be in France) yet it is a great way to build buzz for a new label. The website is absolutely fantastic and tells the story about how Marc Mondavi found water for his family's vineyards in the form of a children's book!
Macari is always very creative with the way they send samples, with a personal note and a little postcard in addition to a little booklet about the winery.