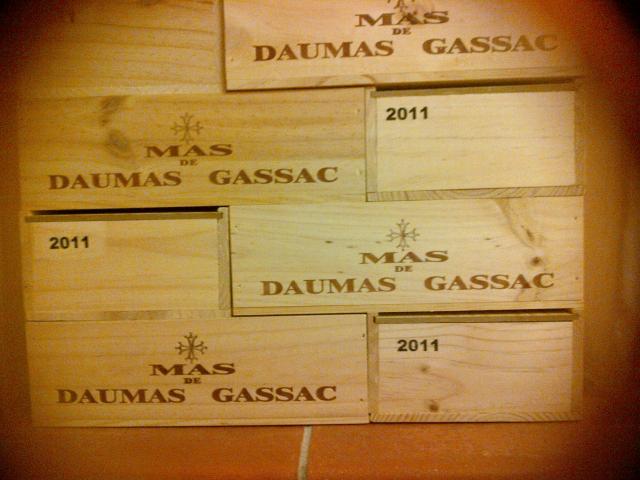 This was one of the first estates I visited a few years back, when Samuel – the oldest son – was kind enough to give me a jeep ride around the red clay of the property, telling me its history and how the family came to acquire it. In 1970 when searching for a family home in Hérault (a region of the Languedoc)  hinterland, Véronique and Aimé GUIBERT fell under the spell of an abandoned farmhouse nestling on the bend of a pine bordered lane with the river Gassac running by. They decided to buy it from the Daumas family (hence the name, Mas de Daumas Gassac) and at first thought about planting maize and olives.
… but their famous geologist friend Henri Enjalbert visited and likened the soil to Burgundy's Côtes d'Or, and told the couple it was possible to make a gran cru as outstanding red wine would be enhanced by underground cold water springs and the influence of the surrounding mountain, which created a true micro-climate with a touch of humidity reminiscent of the Medoc.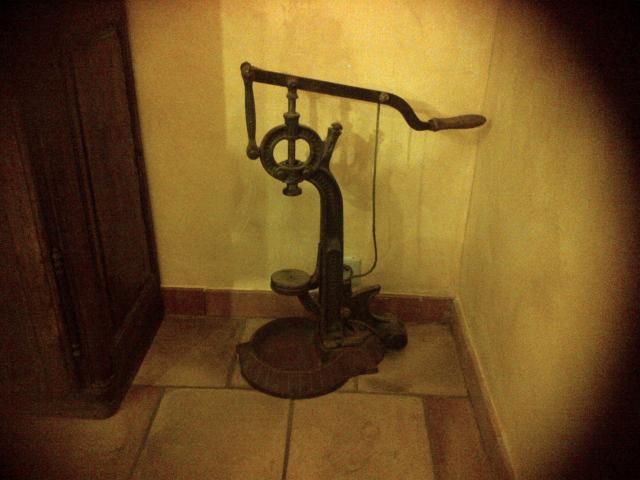 So in 1972 they planted, some un-cloned Cabernet Sauvignon vines, having tracked down some vines propagated from cuttings taken in some of the great Bordeaux properties during the 1930s & 1940s. Their choice was based on quality and diversity rather than on yield and disease resistance.
A few years later, they constructed  cellars in the foundations of the Gallo-Roman water mill. Cold water springs emanating from the Gassac mean the temperature would remain cool and constant so they're ideal for housing vats and barrels.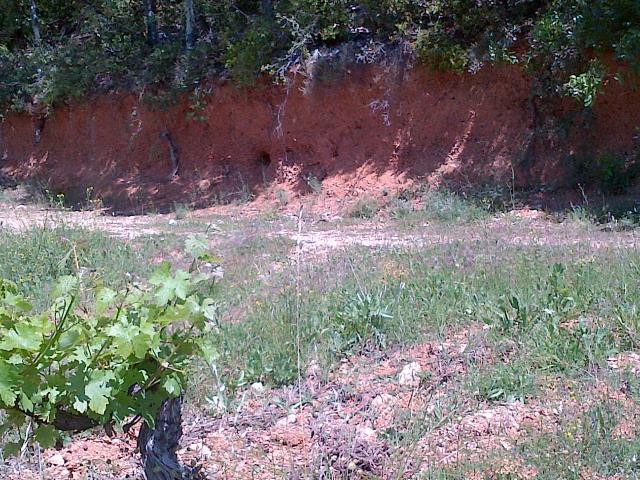 In 1978, Professor Emile Peynaud, a renowned œnologue and adviser to the Chateaux Margaux, Haut Brion, the Mission Haut Brion and La Lagune came to visit, became impressed, and stayed on as a consultant. The first vintage of red came out this year (80% Cabernet Sauvignon) and two years later, they produced 17,866 bottles under the denomination "vin de table de France."
The problem was that no one wanted to buy it. They ended up selling 10,000 to friends and restaurants, and pursued the course, with the wine gradually gaining fame when Gault et Millau described Mas de Daumas Gassac as 'a Languedoc Château Lafite.'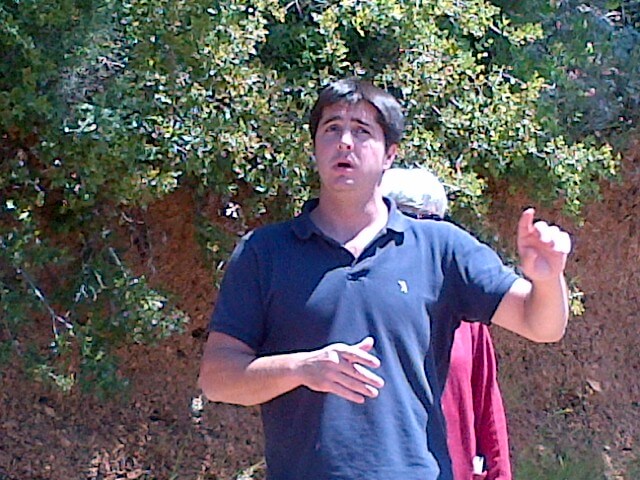 A white was produced in 1986 made from4 main grapes : Viognier, Chardonnay, Petit Manseng and Chenin Blanc with success and fame continuing to grow from there.
During my most recent visit in June of 2013 I met Sam's brother Roman and took a stroll around the vineyard (in high heels OMG, slip sliding away …) and tasted several different types of wine from sparkling to various blends in the tasting room.