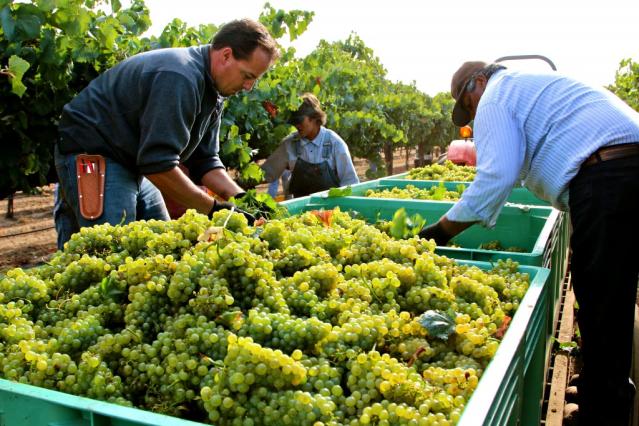 OMG, these 8 'former MW students' must be so happy!
The new members are Dilek Caner MW and Amy Christine MW, from the US plus James Davis MW, Barry Dick MW, Matthew Hemming MW, Anne McHale MW, Jon Pepper MW and Demetri Walters MW, all from the UK.
Especially a thumbs up to Dilek Caner, who led some fab classes in NYC. She is a full-time wine educator in Dallas, who is originally from Istanbul and becomes the first Turkish Master of Wine. Her dissertation was titled "Washington State Syrah: US consumer and trade perspectives".
Christine, who wrote her dissertation on, "The decline of Varietally Labelled US Syrah", works for a boutique Burgundy and Bordeaux importer in Berkeley and owns and operates artisanal winery Black Sheep Finds.
A senior buyer for brewer Greene King, Davis previously worked as a wine buyer for Costco and Tesco and his dissertation was, "Understanding consumer attitudes to large wine brands as a purchasing cue in the UK multiple on trade: a comparison of value and premium multiple outlets".
Hemming is the fine wine manager with Averys Wine Merchants in Bristol and his dissertation was entitled, "A survey of UK independent wine merchants to understand current business strategies and trends in the sector".
A former winner of the UK Circle of Wine Writers', Young Wine Writer of the Year, McHale is a wine educator with Berry Bros and Rudd and her dissertation was on, "Beaujolais in UK market: UK wine trade attitudes and future prospects".
Pepper is the managing director of UK importer Buckingham Schenk, where he has worked on developing Argentine brand Viñalba. He used this Argentina experience to write his dissertation, which was titled, "Argentine wine in the UK multiple off trade."
And finally sales manager for private wine events at Berry Bros & Rudd, Walters wrote his dissertation on the export prospects for Cypriot wine, it was entitled, "Can Cyprus build an export market in the UK with premium red wine, and how important are native grapes to achieving this aim?"