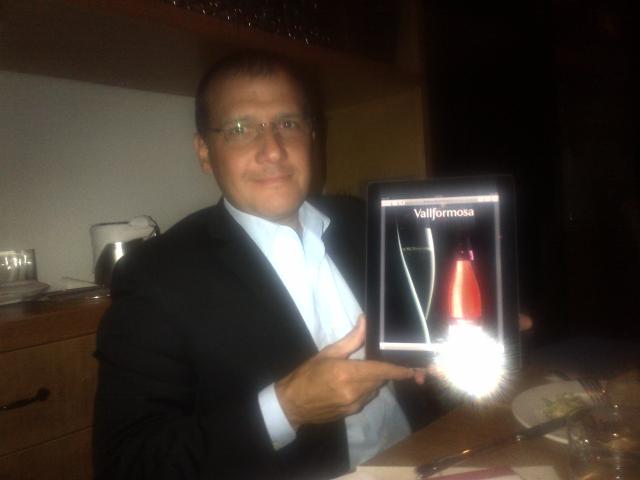 Did you know that Vallformosa Cava is one of the best selling quality Cava wines in the world?
We all know the famous brands, yet the family behind Vallformosa has been in the business for over 150 years.
Last night I was able to taste through their line and was quite impressed. I just returned from a trip to Catalonia where I discovered all sorts of new Cava trends, such as 100% Xarel-lo or 100% vintage Chardonnay, yet Vallformosa (the name means 'beautiful view') is a traditional house where the three traditional grapes (Xarel-lo, Macabeo, Parallada, often equal thirds of each) are the rule.
The classic bruit NV is refreshing and well balanced, while the 'Origen Brut' has the same varietals yet is a selection of superior grapes.  The Brut Rosada is a pretty pink color and made from 90% Garnacha and 10% Monastrell, while the Pinot Noir Brut is 100% Pinot Noir.
When the wines are too chilled, it can be difficult to differentiate the two rose cavas – yet when they warm up one can sense that the garnacha has more of a strawberry scent, and the pinot noir is deeper, more concentrated raspberry.
In any event, Cava shares the same "traditional method" as Champagne, yet even when the same grape varietals are used (such as 100% Chardonnay or a blend of Chardonnay and Pinot Noir) if one concentrates one can tell the difference as Penendes, where most Cava is made, is a warmer region than Champagne where the grapes struggle to ripen.
Luis Montoto, director of business development for the Americas, was a fountain of information about the brand and the family behind it. It is widely available in America so look for it at your local store.