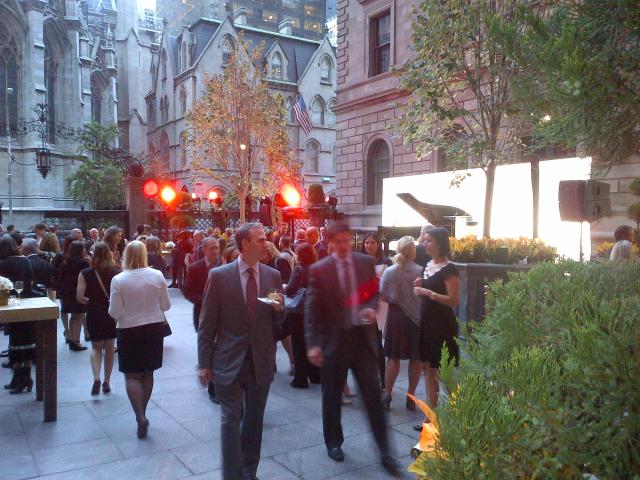 On Tuesday, September 17, 2013, movers and shakers – including Mayor Bloomberg -turned out to see the 140 million dollar renovation of some of the top suites of this classic hotel, along with a tour of the six new restaurants.
All I can say is that it was INCREDIBLY cool. If I ever had 25,000 to spend on one night in a hotel room, this would totally be it. The views of the city were just incredible, and — well, just imagine that movie with Richard Gere and Julia Roberts where they spent a week in this incredibly elegant hotel and you will know what I mean, yet this was better.
Mayor Bloomberg was incredibly cool, as was the hotel's General Manager who seemed like a great guy to work for.
Some of the takeaway points from the evening were these:
1 – there are people who actually have enough money to stay here for weeks, not just a night
2- there are enough of these wealthy people for the hotel to build VIP suites just for this target market
3- the hotel is actually very cool, yet not sure how many Manhattanites know about it to drop by for drinks or dinner
4 – according to Mayor Bloomberg, NYC is the leading destination city in the world