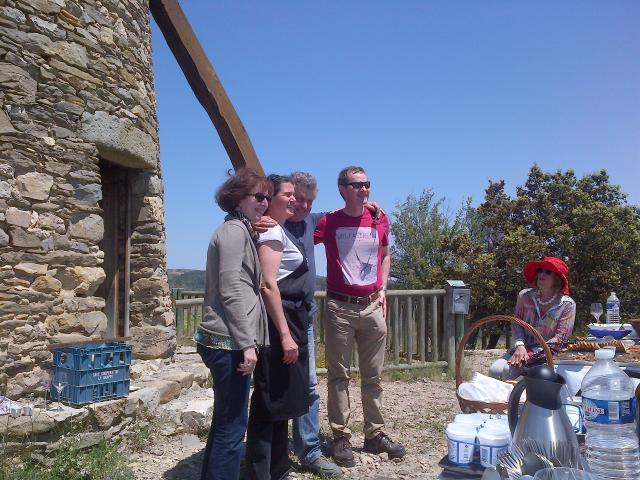 Did you ever have this fabulous picnic lunch beside an ancient windmill?
It was an experience visiting Borie de Maurel in Minervois La Liviniere with Matt Stubbs and others. Here, Michel Escande, the owner and winemaker, gave us a tasting of his wines and his wife Sylvie – a professional caterer – prepared this FANTASTIC buffet of various dishes to be paired with their white and red wines.
La Liviniere is the first of the appellation village of the Minervois. We are surrounded by scrub and brush and ancient ruins. In 1989 Michel bought this property (five hectares of vines, a wine cellar, a house) and learned how to be a farmer. Now he has 35 hectares of vines and is assisted by Paco Guiterrez Ortega.
Here the work on the vines is performed manually, though grape picking is 15 days later than neighboring farms and villages to have ripe grapes.