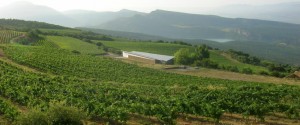 How about this for an idea? "If you like Rioja, try Washington State Merlot."
What! Where did that curveball come from? Actually, it comes from Hugh Johnson's new updated 2014 Pocket Wine Book, where the first dozen or so pages offer readers intriguing ideas about how to expand their repertoire and frankly, get out of their rut.
Other clever ideas?
"If you like Tawny Port, try Rivesaltes"
If you like Sauternes, try bonnezeaux"
In this tiny "small purse" size book you will also find:
– popular foods and the best wine to go with the dishes
– tips on recent vintages (boy, fellow sommeliers in my classes would love these cheat sheets)
– popular producers
… and much more.
Over 11 million copies have been sold worldwide, and it is the number one bestselling wine guide. It's a real treasure and serious wine buffs will carry it everywhere!