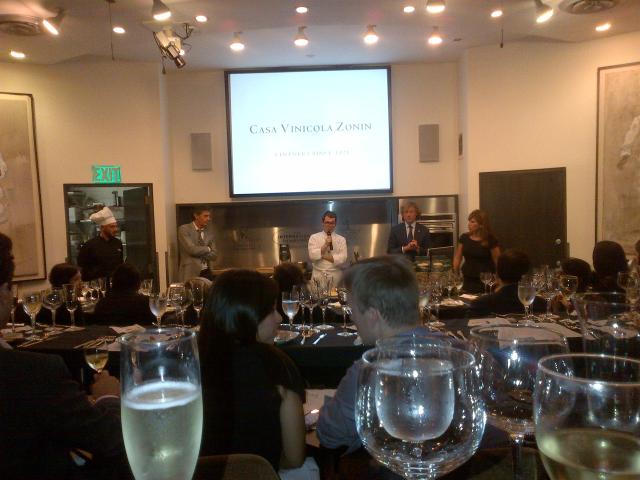 Wow how fab!  Casa Vinicola Zonin has done it again … creating a gastronomic marriage of food and wine.
This class (I tend to think of these wine and food pairing dinners as "classes" as I learn so much) is different than the others as it is held at ICE – the International Culinary Center – which is their theater-like teaching classroom.
Restaurateur Marco Maccioni was selected to pair the cuisine with the Zonin wines. Chef Alfio Longo and his team of chefs from CIRCO NYC restaurant prepared the very high quality cuisine that highlight the authentic flavors of Italy.
The chefs – especially the pasta chef – took the podium in turn to explain their approach, which seemed to center on the importance of timing, purity, and temperature control.
Casa Vinicola Zonin has wineries in various parts of Italy, and these dinners really highlight how each region tries to maintain its unique personality … showcasing this through the careful thought put on food and wine pairing.