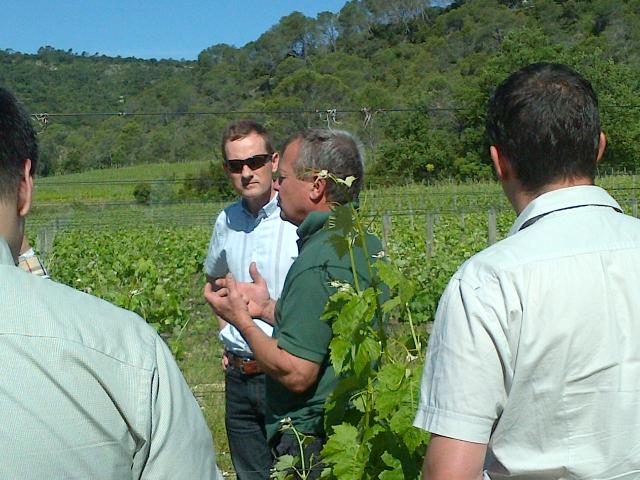 Wow, I was so excited to receive my new 7th edition of the World Atlas of Wine, written by the famous Jancis Robinson and Hugh Johnson.
It is completely revised and updated, with GORGEOUS color pictures and clear maps with large type.
In comparison, the design of the older books just looked … old (and a little boring and scholastic).
This new edition is very hip, crisp, and cool … and EASY to read.
For example, turn to page 16 to read about "International Grapes." You will find a diagram of the "inside" of a grape, and its role in the wine. You will also learn more about each varietal (chardonnay, for example) in additon to its taste profile, place of origin, and caution such as in the case of chardonnay, "inoffensive unless overoaked."
You will find sections on terroir, the anatomy of a winery, and of course those gorgeous maps of every region.
I am really wowed by this edition in a way I wasn't about the others, which looked like "work" to read.
This is fun and I can't wait to dig right in.