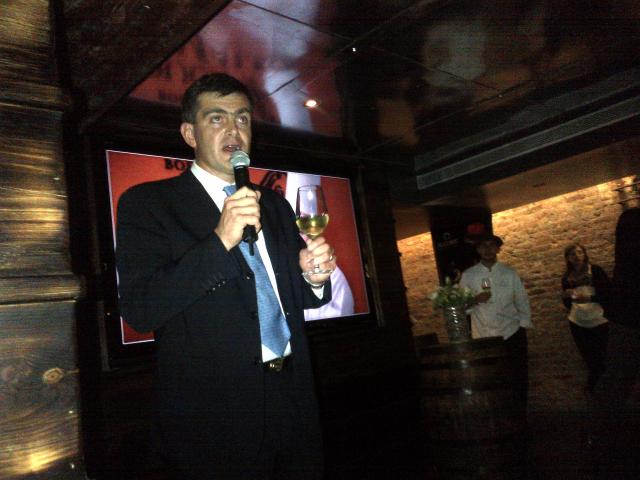 Very interesting last night to meet Pablo Cuneo, the winemaker for Ruca Malen, at this cool place called the Malbec Wine Bar (how appropriately named!)
It was also great to meet Ruca Malen executive chef, Lucas Bostus, as cuisine is a huge component of the Ruca Malen wine program. I've been to the restaurant in Mendoza … it is fabulous!  The idea of this family owned company is for people to enjoy wine and food, and the restaurant offers a different wine with every dish on the prix fix menu.
It was a great opportunity to taste the full range of their wines which included Petite Verdot and Cabernet Sauvignon along with the Malbec. With their plush ripe tannins, Ruca Malen wines are perfect style wines to enjoy during the fall and winter months and the holidays ahead.