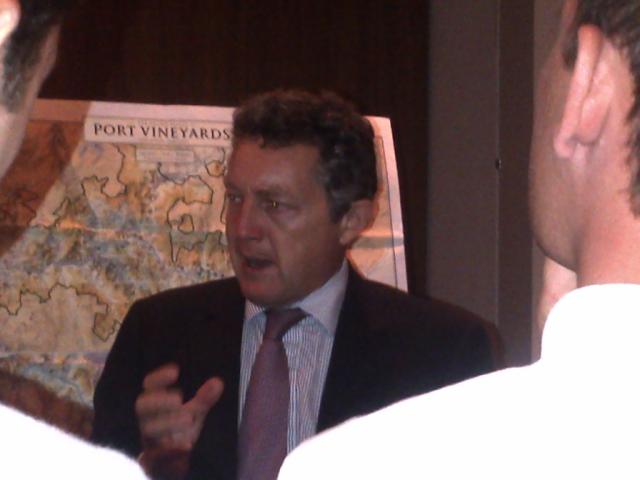 It's not often that a member of the 4th generation of one of the world's finest Port producers comes to NYC to give a private talk to collectors, yet the fortunate few were about to enjoy tastes of 2011 Vintage port from five of the family's estates.
We started off with Quinta de Roriz, very powerful and floral.
Cockburns was spicy, with explosive aromas of violets, black blacberries, and blueberries.
Warre's was one of the favorites with lots of ripe red and black fruit.
For some reason, I really liked Quinta do Vesuvio … it struck me as being very elegant and high toned.
Dow's was the go-to Port for most of the group, with mature berry fruit and spice, yet others preferred Grahams, which is the flagship wine.
In any event, Mr. Symington was a brilliant speaker, giving a great education of hundreds of years of the history of Port in just under an hour.