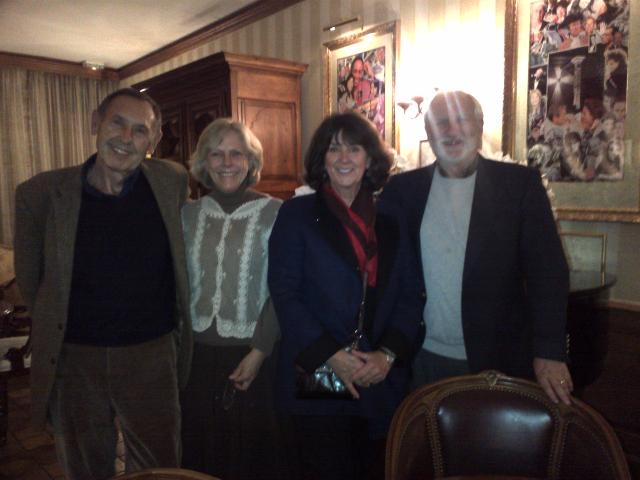 When I was in Burgundy recently I happened to be chatting with some guests at my hotel and discovered that the two couples were winemakers from Virginia. Eager to hear their stories, I engaged them in conversation.
Andrew and Patricia Hodson are the owners of Veritas Winery, which they run with their daughter Emily who received her Masters in Enology at Virginia Tech.  The winery is located at the foot of the Blue Ridge mountains and as the ambiance is very scenic, weddings and events are part of what they offer (you could read more here)
Calling themselves "Virginia's Little Burgundy" is Christine Vrooman and her husband who created a winery called Ankida Ridge
Pinot Noir and Chardonnay are grown at an elevation of 1800 feet with a great deal of rocks. Their first crop was produced in 2010 and they are very happy their efforts paid off.
Wines from Virginia are increasingly gaining in popularity. The couples were visiting Burgundy for the Hospices de Beaune, and I'm sure as winemakers it was interesting to see all the different types of expression of Pinot Noir and Chardonnay this region offers.