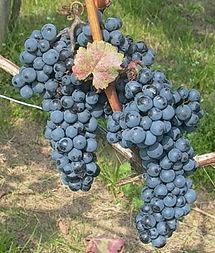 "It is not difficult to produce a premium wine," says Angelo Ruzzi, export manager for Cantina Zaccagnini, a magnificent wine estate in the Bolognano region of Abruzzo, a very remote area with soaring snow-capped mountains all around.  "It is much more difficult to produce a value wine. "
Though Cantina Zaccagnini is now a very respected, well-capitalized, well-established winery with many wine awards and covered by the top wine publications, the first 1978 vintage was produced from the garage of Mr. Zaccagnini's home.
Yet in the 35 years between 1978 and now, Mr. Zaccagnini managed to rise to the point that he not only owns this incredible state-of-the-art winery with its post-card perfect amphitheater of vines protected by a mountain range, and two other vineyard properties as well within Abruzzo.
How did this transformation take place?
Perhaps it is due to the core philosophy of the winery, which is to produce the best quality wine for the most competitive (reasonable) prices so that everyone can afford to enjoy its pleasures.  While it is true that the company produces three quality levels of wine, as Angelo says, producing a quality lower priced wine can be a challenge.
Another philosophy of Mr. Zaccagnini that may be responsible for his success is the focus on wine and culture.  Toward that end, at first glance it is easy to see that art is an important element of the winery. It started in 1984 when German artist Joseph Beuys arrived to do an art project and continued on from there.
The third, and perhaps more important aspect of the Zaccagnini philosophy, is to avoid chemicals in winemaking and be as natural as possible. Today, this is achieved by using the highest technology to combat any disease in the vineyard so that chemical use is not necessary.
Of course, vines growing in this sun trap of an amphitheater, with fresh winds coming in daily from behind a mountain gap, are almost guaranteed to be healthy … the fresh breeze can keep the vines clear of mildew, and the mountains may protect against frost.
Today they winery exports 85% of their wine to 43 countries. Below are notes of my favorite wines from this incredible estate.
Tasting
Aster Rose 2012
This is a delicious wine, spoken from the personal POV of a person who, all things considered, would prefer a red wine. A gorgeous color of a baby pink rose, it has a light floral and fruit-led aroma and more sweet floral and fruit (strawberries, raspberries) flavors on the palate with bright acidity.  1
00% Montepulciano grapes and production of 15,000.
It is Vino spumante with charmat method of production.  In this case it appears (to me) the chamat  method was employed to preserve the fresh fruit aromas and flavors, and not necessarily have aromas/flavors of yeast in a sparkling wine .
2012 Yamada Pecorina
This grape variety – Pecorina – was one of the most exciting discoveries on this trip. Universally it has a mineral-driven nature that pairs well with seafood and is also fabulous as an aperitif
Zaccagnini named this wine Yamada, which means 'field in the mountain' in Japanese.
This vineyard is located 600 meters in the mountains., with 40,000 bottles produced each year.
The color is a rich light gold color, with scintillating gold highlights. Lots of flavor … melted butter, generous minerality, and the finish is med+ with flavors of ripe yellow fruit (baked pear).
San Clemento Trebbiano d'Abruzzo 2012
Very delicious white wine in a richer style with east Indian spices and  very rich, mineral driven mid-palate.