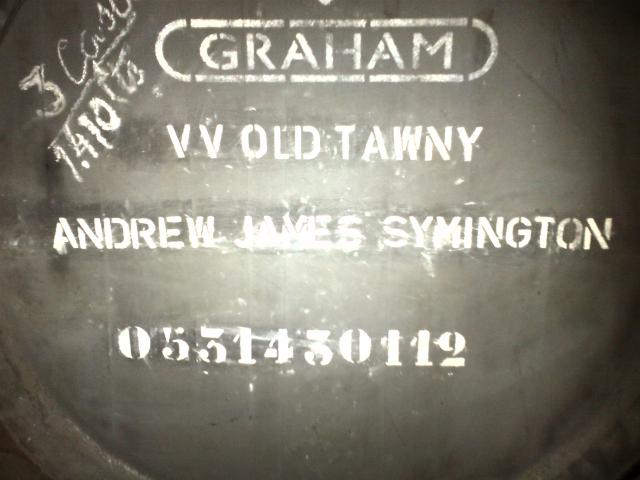 "This is the most fantastic presentation," I whisper to the Wine Spectator editor next to me. It is Spring and we are sitting in the front row of the Symington Family Estates presentation of the 2011 Vintage Port in a posh NYC hotel. Seated around the room are famous names and faces from the wine world, all here to see – and taste for themselves – if the vintage is living up to the hype.
The tutored 2011 Vintage tasting features several brands owned by the Symingtons, including Graham's, Warre's, Cockburn's, Dow's, and Quinta de Vesuvio. The 2011s are all excellent, very well balanced with ripe tannins, fresh acidity, and concentrated fruit.
As an added benefit, we are able to try these excellent 2011 Ports against their counterparts in previous vintages: the 1994 Quinta do Vesuvio, 1985 Dow's, 1980 Graham's, 1983 Warre's, and 2000 Cockburn's. It was fascinating how many different expressions Port can take, and from that moment I was determined to learn more.
2011 Vintage: How Good Is It?

Based on the tasting that day, yes, all the Symington Wines were fabulous. In fact, in speaking of the 2011 Vintage, Hal Wilson, Managing Director of Cambridge Wine Merchants, told Harpers Wine & Spirits Magazine (October 2013 issue), that colleges were trading mature ports (1970, 1977, and 1985) for the 2011.
Onward to Graham's 1890 Port Lodge in Vila Nova
Eager to learn more, I was invited for a tour, tasting, and lunch at the Lodge which had been recently renovated. In fact, on March 21st, 2013 it was inaugurated by the President of Portugal on, together with the British Ambassador, the Portuguese Secretary of State for Tourism and the Mayor of Vila Nova de Gaia.
In his speech, The President of Portugal welcomed this investment at a time when the country is facing major economic challenges, and went on to praise the outstanding quality of the new visitor facilities.
The significance of this statement is important … tourism is a key way to overcome the economic challenges of this nation, as well as raise awareness of Port as a beverage.
In any event, the Graham's Lodge was built in 1890 and though renovated, retains its original character. You can find many original features, including huge Baltic Pine roof.
A new museum portrays part of the 300 year old history of Port with many artifacts including 19th century wine shipment ledgers, a passport signed by the Duke of Wellington belonging to a Symington ancestor, letters from family members serving in the trenches in 1916, and letters from Queen Elizabeth II and President Barack Obama. A prize exhibit is an 1887 Patek Philippe watch which belonged to Queen Maria Pia of Portugal and which was acquired in 1910 by the great-grandfatherof the current generation of Symingtons for his wife Beatrice Leitão de Carvalhosa Atkinson.
It's interesting to note how this family empire came to be. Traveling as I do around the world, the story is somewhat familiar.  In this case, Andrew James Symington arrived in Oporto in 1882 and found work at Graham's.  By 1890 he had the good luck to meet – and one assumes dazzle, the descendent of several generations of Port shippers with wide vineyard holdings, Beatrice Atkinson.  By 1905, Andrew James Symington was a partner of Warre & Co, and in 1912 he became a partner in Dow's Port. In 1970, the Symington family bought both Graham's and Smith Woodhouse.
Irina Panasyuk, a young woman who speaks an assortment of languages, guides me from the museum into cellar, with its beams and thick granite walls which house 3,200 seasoned oak casks of Graham's finest Ports and a further 2,000 pipes of Port in large oak vats. We see three casks of Vintage Port from 1882 – actually from  Andrew James Symington's personal collection – that will be bottled and sold in the near future.
The Tawny Ports range from ten, twenty, thirty, and forty years, and include Colheita Port, which a tawny from a single vintage that has aged in wood for many years. The barrels for tawny ports are small so the wine can make contact with the wood and oxidize.
I also see many giant wood barrels holding Ruby Port (young, non-vintage Port aged without contact with oxygen) for three years, or in the case of "Reserve" or "Special Reserve" up to six years. Late Bottled Vintage Port (LBV) is from a specific vintage, though not necessarily a top year, and ages four to six years in wood before bottling. It is shipped and meant to drink upon release.
After the tour of the cellar I am taken to past the new tasting rooms with stunning views over the river Douro and the old city of Porto, and through to a specially furnished private room for tutored tastings, complete with leather armchairs and a library of wine books and magazines.
Here Irina leads us through a tasting starting with the  famous Six Grapes Reserve Port and continuing on through a vertical of tawnies, and concluding with the 1954 Vintage.
Rupert Symington appears in the tasting room, and I show him a picture I snapped from the museum (below). He laughs and explains he was the child sitting alone on the big barrel.
I ask him what it was like growing up here, and what the offices and cellar looked like when he was a child. Rupert is young, yet describes employees in the offices using "quills" rather than modern pens.
My host for lunch is the charming Joe Alvares Ribeiro, Director & Board Member at Symington Family Estates.  What is interesting is that he and Rupert went to school together as children, and connected as adults on a plane. Joe runs many projects here, including the creation of the gorgeous new Vinum Restaurant.  "We received 700,000 visitors a year, yet there was no restaurant," he explains.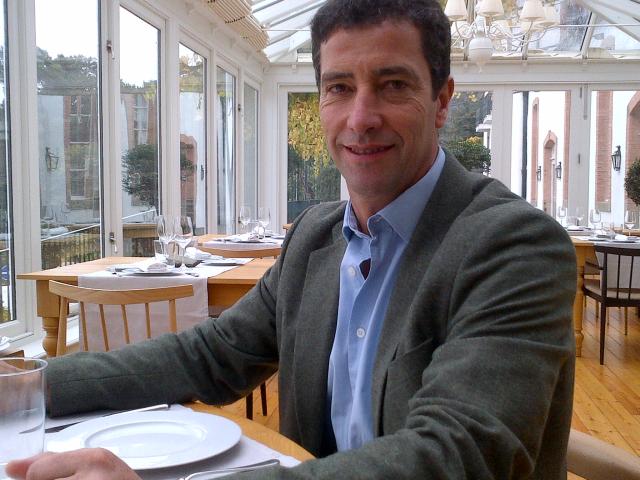 The restaurant was created in association with the Basque company Sagardi. Vinum has a menu that specializes with the finest and freshest food from Northern Portugal and its adjoining cold Atlantic seas. Looking at the menu, dishes are based on traditional Portuguese recipes but appear to have a cosmopolitan touch.
Vinum Decor

Walk into the restaurant and you will see a glass wall down one side of the restaurant that separates the visitor from 3,200 oak casks containing Graham's most valuable Ports, many of which are available by the glass on the Vinum wine list.  The tone is somewhat formal – it is a white tablecloth restaurant after all – yet also upbeat and fun. And the cuisine is amazing.
The Experience
The combined experience of meeting the ancient Symington family members in the museum via their pictures, seeing their jewelry and private documents, and then the tour of the cellar, the tasting, and the delicious lunch really brought home to me what Port was all about, and why it's so necessary to educate the world about Port and its unique history.