Paul Pernot & Fils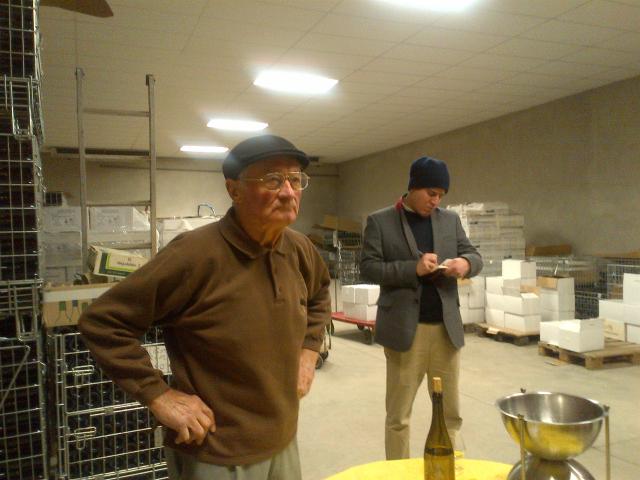 As you can see from the picture above, Paul Pernot has lived quite a full life .. he left school at 14 to help his family, then fought in World War II.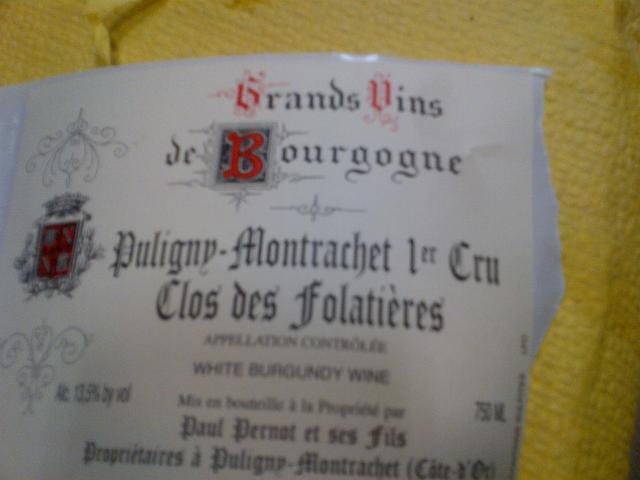 Yet when it comes to quality Mr. Pernot is quite intense … he watches what is going on in the vineyards all year so he can make the appropriate adjustments in the winery.
The estate is spread over 23 hectares, with Paul and his brother Michael the 6th generation. Paul's sons are now part of the team, as well as his grandsons.  Paul's great-great grandfather was a négociant in Puligny who purchased vines, with other parcels inherited through family.
Paul and Michael made some great acquisitions 25 years ago and were lucky enough to purchase Grand-Cru sites including parcels of Pucelles, Folatières, Santenay, Beaune, Volnay, Pommard, as well as a good amount of Puligny-Village over the years. Their father planted vines in 57, 58, 59, 60 and 61 that are still sound.
In the winery, the wines are barrel fermented. After alcoholic and malolactic fermentation, they rack the wines again, fine the wines, then filter them lightly right before bottling. Reds are destemmed – then a short maceration of 10 days in concrete tanks.
It was an interesting visit in many ways … clearly Mr. Pernot has seen many seasons, and the incredible elegance and finesse of the wines, even the young 2012, is quite a contrast to this plain-spoken, hard working farmer who has sacrificed so much in his life to produce such exceptional wine.