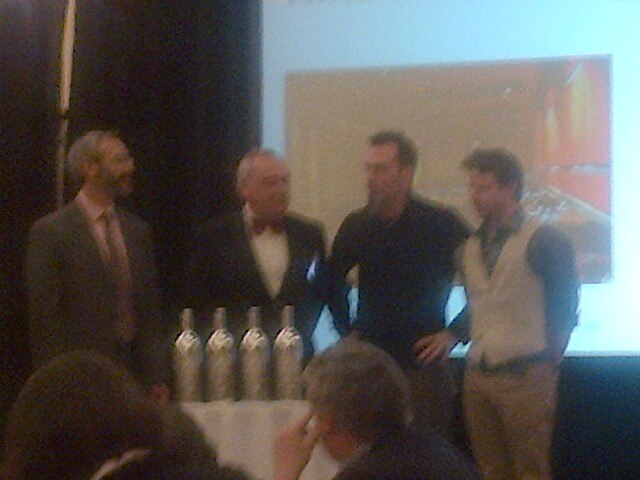 Everyone recognizes Josh Greene (editor of Wine & Spirits magazine) and Evan Goldstein MS as great tasters, yet the 50 Great Portuguese Wines luncheon and tasting took quite a bit of effort to pull off, as tables received different wines with the same three-course lunch, so the wine pairing had to work with each dish!
Various Portuguese officials spoke about the region and encouraged people to drink Portuguese wine with all foods, not just wine from Portugal.
Before Josh Greene got up to speak, a gorgeous video was displayed, showing Josh tasting through hundreds of wines to find these fifty best wines, and also showing the varied terroir of the region!
Josh also mentioned in his talk that he first went to Portugal in the 80's, and that things have really changed since then.
I've been to Portugal several times now (Alentejo, Oporto, Lisboa), and agree that it's really an up and coming region.
The wines of Alentejo are particularly interesting, and the region has a wine route now … you can contact the tourist office and get a GPS that will take you to all the fabulous wineries.
You can read about my travels here: