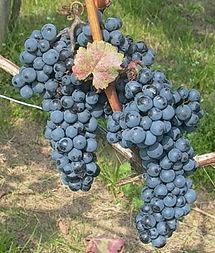 Like many of you, I've been buying enormous, weighty wine books and atlases with each new edition, as there is always important and exciting information. As soon as the newest version of The World Atlas of Wine by Jancis Robinson and Hugh Johnson came out, I raved about it in a review, as the text was super sharp and the pictures/map gorgeously illustrated.  "If only this could be an ebook," I sighed, since (possibly unlike many of you sensible people) I lug these atlases around as I travel.
So you can imagine my delight when I received notice that this book is NOW available as an ebook!
As one who reads every book possible on Kindle (or on an ipad through an application) I am comfortable with the format. I also love this electronic format as it makes it possible to make notes.
Yet I was also apprehensive, since the literal "beauty" of this book is in the detail of the maps. Would the format be easy to use? Would I be easily able to navigate through all the regions?
The happy (ecstatic?) answer is YES! In fact, the book is so gorgeously illustrated it has just won the Digital Book Award for "Best Book: Enhanced-Illustrated Ebook/Fixed Format Category.
Now the transformation of this important, detailed, yet weighty physical book into an ebook that can be read on the iPad is possibly the best gift any student of wine or wine lover can be appreciated by anyone who studies (or simply enjoys) reading about wine, and seeing detailed maps and illustrations.
Positive things are almost too numerous to mention, but let's start with organization. This ebook is technically perfect in terms of organization and layout. As soon as I downloaded it, I went to the table of contents which is divided by countries, and from countries, one can drill down to specific regions. Simply press a finger on the region of interest, and voila, you are there!
One can scroll with a finger along the bottom of the page to skip ahead, or turn to the next page.
… and the photography is stunning! Almost exactly like being there!
And if reading 'small type' is a problem for you, it is very easy to "stretch" the text with your fingers. This can be quite important when trying to zero in on a particular tiny vineyard in a large area.
And the negative?
Well, okay. Here it is.
This ebook can be a relationship breaker due to the very fact it is so portable, and one always has it to "check facts" on an ipad or iphone.
At dinner, my friend and I always taste, compare, and discuss wine as we drink it. As soon as I received this ebook I spent the entire evening focusing on the maps and reading the text about the wine instead of conversing. Since we have wines from different regions virtually every night, I've really had to fight the temptation to spend all my time clicking around instead of conversing, yet that's no fault of the book …
Other Key Features:
Author video
Galleries of labels
Note-taking features (very important!)
Jancis Robinson gives you a quick tour here:  \http://vimeo.com/75204450
Downloading is fairly easy … though it's important to understand it is bought and downloaded through itunes (I'm used to buying ebooks through Amazon's kindle). You can see a free sample and download it through  the link on worldaltasofwine.com or search iTunes/iBooks for World Atlas of Wine.