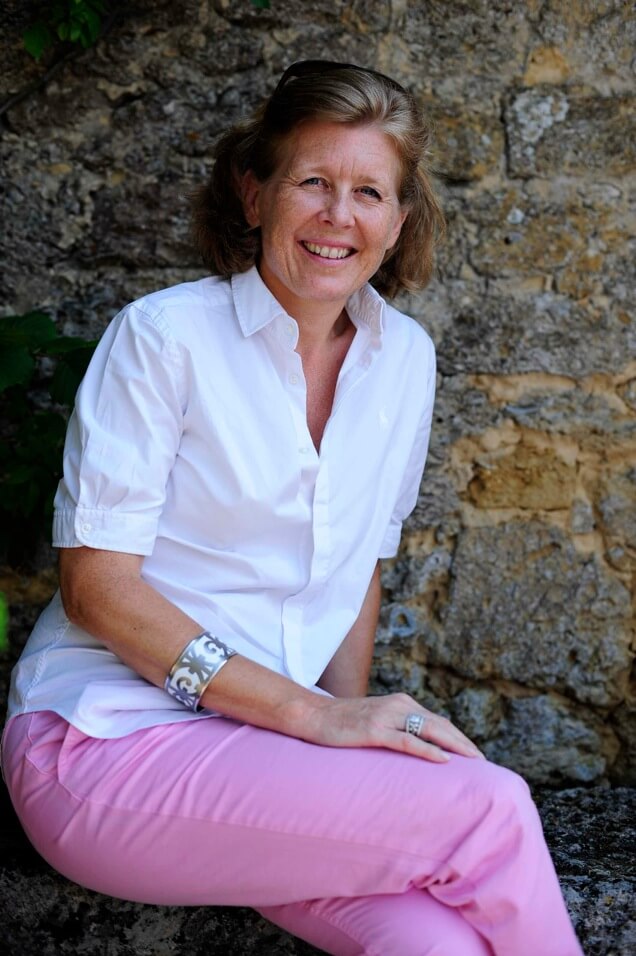 In a challenging vintage, chateaux with the most resources and the willingness to deploy them are able to make quality wine.
That point was brought home to me in the tasting room of Chateau Haut-Bailly during En Primeur 2012. Unlike some other chateaux, the Haut-Bailly Grand Vin was very vibrant and well concentrated, with firm tannins and a sleek yet plush structure and a long finish of concentrated ripe blackberries. According to the Chateau, what gave this Grand Vin quality was vigorous pruning, crop thinning, selective hand picking, and strict sorting controls.
Chateau Haut-Bailly's vineyards date from 1461.  Today it is run by General Manager Veronique Sanders, whose family purchased the property in the last century, then sold to the American banker Robert Wilmers.
Recently I caught up with Veronique Sanders to discuss the 2013 Vintage.

Q: Can you describe the sorting steps? For example, did you take time to give the workers picking the grapes more instructions than usual?
Pickers are trained to sort in the vineyard and we also examine each berry on sorting tables. In the cellar, we have a new machine called the Cube giving a result much softer than what the classic de-stemmer car achieve.
Q: What kind of work did you do in the vineyard through the 2013 growing season?
Teams removed leaves from the rows and cut the green grapes. In addition to our technical skills, the professional expertise of our teams insured timely reaction and optimal management in the circumstances.
Q: Did you do anything different in the winery?
Alcoholic fermentation in concrete mini-vats guaranteed a meticulous vinification to draw the finest qualities from every plot. Very soft pumping over at a cooler temperature than usual in a way to preserve fruit and balance.
Q: Finally, any word how the young wine is turning out?
It is still too soon to know how each plot can turn out in two to three months. Our Old Vines (about 15% of the vineyard is about 120 years old) are giving attractive wines, with harmonious balance. We are positively surprised.  Malolactic fermentation finished at the end of December.  Our first tastings in January suggest we will make a smaller proportion of Haut-Bailly than usual respecting our usual high level of quality.