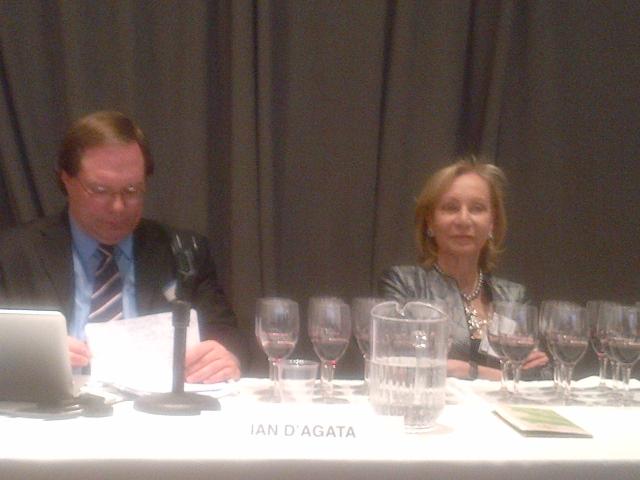 Wow, Vinitaly Tour USA 2014 was such a fab experience. One of the most intensive storms of the season and the city's best journalists, buyers, and sommeliers turned out to taste new offerings and attend top seminars on Amarone, Franciacorta, and Barolo led by Ian D'Agata, a specialist in these fields. Lucky participants had 7 – 12 wines before them in each of these sessions, hand picked by Mr. D'Agata to represent the best terroir of the region.
Though I've visited each region, there was always something refreshing to learn.
Cannubi is one of the top vineyards of Barolo …yet there are so many differences in terms of the various plots. One key thing I learned in this seminar is that elevation is a key indicator of quality. Also, some producers are using maceration techniques that create a much darker hue of wine.
Franciacorta has always been one of my favorite sparkling wine regions. Via tasting 12 different styles of Francicorta, I was better able to define my favorite style (yes, the one aged 70 months on lees!). The sommelier/wine director next to me was looking to put more of this wine on his list, and it was fun to help guide him.
Amarone … it was intriguing to hear of the different styles. Amarone is gaining popularity in the USA, and one of the most important messages was from Marilisa Allegrini (pictured above) who is head of the Amarone families, dedicated to having producers pay strict attention to quality control.
Here's a great link to learn more …
Here is a (better) picture of Marilisa at her vineyard.