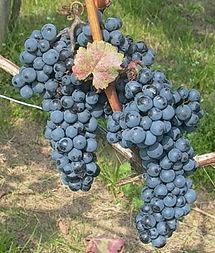 So excited!
Just received a box of wines from one of the most creative producers in Germany. Below are some of the many different styles of wines received
Weingut Liebrauenstift 2012 Dry Riesling (Worms)

Rhinehessan …. Weingut Liebfrauenstift is named for the ancient Monastery of Our Lady in Worms, an historic crossroads city in the Rheinhessen region.  Green-gold color, very pleasant subdued floral aroma combined with rich ripe grapes, on the palate, tangy med+ acidity, yellow ripe fruit such as ripe peach, apple with a squirt of tangerine, and a long mineral finish. Very well balanced and well made. What impressed me most about this wine is its elegant balance. The soil is Gravel and Loess and there is 8 grams of Residual Sugar per liter.
RK Reichsgraf von Kesselstatt Riesling 2012 (Mosel)

Racy acidity and minerality along with fresh cut ripe pineapple and a floral aroma are the hallmark of this fabulous wine. Refreshing and well balanced, a great wine to pair with seafood, salads, or enjoy on its own. What impressed me most about this wine is the balance between sweetness and racy acidity. 28 grams per liter of residual sugar and more than enough acidity to make it seem quite dry. The 2012 was the smallest in the history … birds, deer, and wild boar ate the grapes resulting in low yields. The long hang time (to November) resulted in expressive mineral tones and concentrated aromas. Tiny qualities so get it while you can. Very steep slate soils. 10 percent alcohol.
P.J. Valckenberg Pinot Blanc (Rheinhessan)

Straw colored, very rich elegant wine that resembles Chablis in terms of intense minerality and texture. Incredible sense of terroir. Bright racy medium+ acidity and med+ elegant mineral finish. What impressed me most was the minerality … it is like biting into a rock! Winemaker Tilman Queins says 2012 was a good harvest with sunshine duringthe day and cool nights so they could collect aromatic berries with racy acidity. 7.5 grams per liter residual sugar. Grapes were gently pressed, fermented with selected yeasts between 16 to 18 degrees celsius to preserve aromas in stainless steel.

Graacher Himmelreich Riesling Spatlese 2012
I always look forward to this wine, barely able to contain my excitement as I unscrew the cork. Pretty, lacey aromas and flavors of jasmine and delicate white flowers on the nose and palate, ripe aromas of sweet citrus and ripe apricot belie a definitive structure and a long mineral finish. Lots of ripe fruit, minerality, and racy acidty.
The Graach vineyards are sanwiched between Bernkastel and the Sonneuhr, with stony slate soil one can almost taste on the palate. Steep Southwest exposure with 110 – 260 meters elevation. 8.5 alcohol and 58 grams of RS, which can not really be detected given the high acidity.
Castell-Castell Silvaner dry 2012
Excellent example of crisp, dry, citrus-centric, well structured wine with luscious lime accents that can pair extremely well with white fish and seafood.  Green apple and stony minerality on nose and palate. Incredible concentration of ripe fruit. Very impressive.
Lemberger Trocken 2011
Wow … the color, aroma, and taste of this wine is fantastic … yet what is Lemberger? Fast internet fingers reveal it is closer to Austria's Blaufrankish than France's Pinot Noir … the color is garnet, on the nose crushed black berries, black pepper, a snip of black licorice and pungnet black spice. It is its own grape and I already love it and wish it had more international recognition. This Lemberger is from Wurttemberg with 13 % alcohol. It is so fab, and the grape should demand its own PR campaign so everyone can appreciate its spicy black pepper qualities and excellent structure.
Berg Roxheim Riesling Spätlese 2012 Weingut Prinz Salm
Great balance of nervy acidity from red slate soils in Nahe, and 87 grams of residual sugar. Typical citrus aromas, lively and fresh on the palate. Taste of melons and pears with a hint of spritz in the beginning and a long finish. Great choice for today's spicy Asian cuisine.
 "Baron K" Riesling Kabinett 2011 Baron Knyphausen
Really great minearlity and exceptional balance between 27 grams residual sugar and racy, almost nervy acidity. Slate soil, very terroir driven. A fabulous wine that can fit a number of dishes.
Charta Riesling 2012 (Rheingau)
Unique style of Riesling in its restrained, very curtailed style. At first sniff, one senses the senation of ripe flowers and fruit, yet it subdued. Strong structural spine, racy acidity and minerality, and complexity. Great food wine for fish or chicken.
Scholss Saarstein Riesling Kabinett 2012 (Mosel)
Year after year, a favorite due to the delicate lace like texture and sweet, yet not oversweet flavors. Tonight paired with crab and lobster and salad with a sort of mango sauce … well, you can sense how fab it is. Even though 90 grams of RS per liter, the mineral-intense high acidity gave the wine incredible balance.
Undone Pinot Noir 2008
Lighter style from the Rheinhessen with plum notes and stainless steel fermentation so fresh with pure berry flavors.