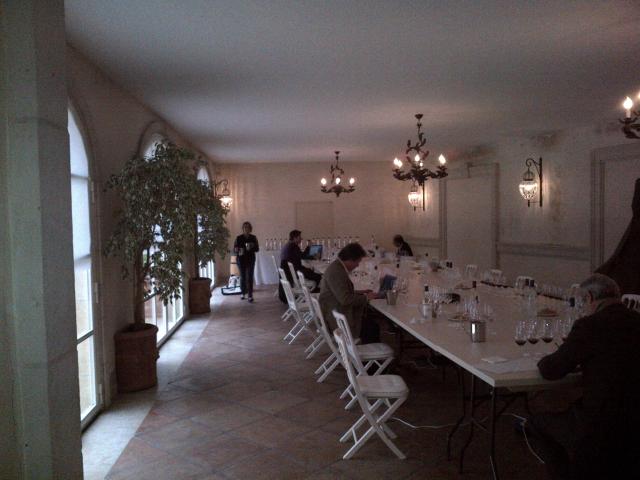 So here I am on April 3, 2014 at Chateau Labegorce tasting the 2013 vintage of wines from Listrac, Moulis. Medoc, and Margaux.
The good news is this: the majority of your favorite wines, despite the challenging vintage, are showing very well at the moment. Though extremely young at this point in time, the majority of the wines – especially at the higher end, are quite balanced and can be enjoyed upon release.  As is typically the case, the chateaux with enough resources were able to take every precaution to ensure the best wines under the circumstances -even though it meant in many cases losing fifty percent of their typical yield and therefore somewhat of a negative cash flow.
During the tasting I found many of the wines excellently structured with ripe, rich fruit. As I taste blind, it was an interesting exercise to go back and re-taste the wines with the tasting "key" in hand, which reveals the producer.
In individual discussions with vignerons throughout the week, the work, I asked the question: what can be done in the winery to make a saleable wine despite the vintage? Though everyone pointed to the "secret" being an extremely careful selection and green harvest, I was looking for things that can be done inside the winery. One interesting thing I discovered is that it would be impossible to use harsher extraction methods to get more tannin from the fruit, in fact, the reverse appeared to be true as more care was taken in the extraction. Many producers pointed to a longer pre-maceration, and a longer, cooler fermentation than usual.