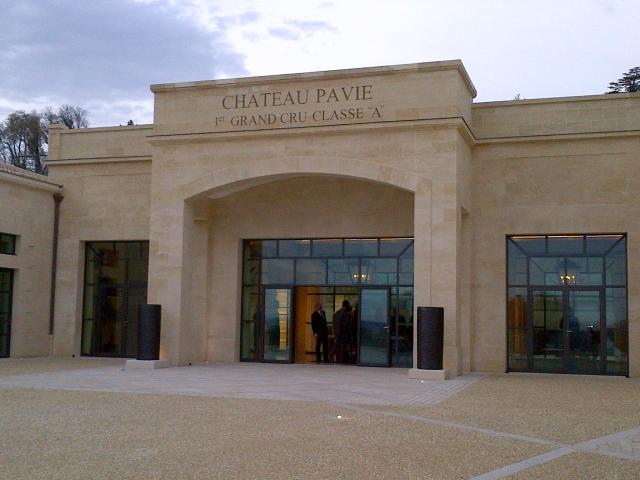 Fabulous evening at Chateau Pavie on March 31, 2014, as journalists from all over the world gathered to embark on a week of tasting the 2013 vintage.
After a gorgeous outdoor reeption overlooking the vines (including neighbors Chateau Pavie-Macquin and Chateau Troplong=Mondot) guests ventured to their tables.
I was lucky to be seated with some very elegant, interesting gentlemen, including Etienne Charrier, technical director of Chateau Prieure Lichine, and Vincent Priou, manager of Chateau Beauregard in Pomerol.
During desert, charming Renaud Mommeja of Chateau Fourcas Hosten introduced himself to me, as he would be my host later that week. I had a fun table with Philippine Bignon of Chateau Talbot (and met her father Jean-Paul pictured below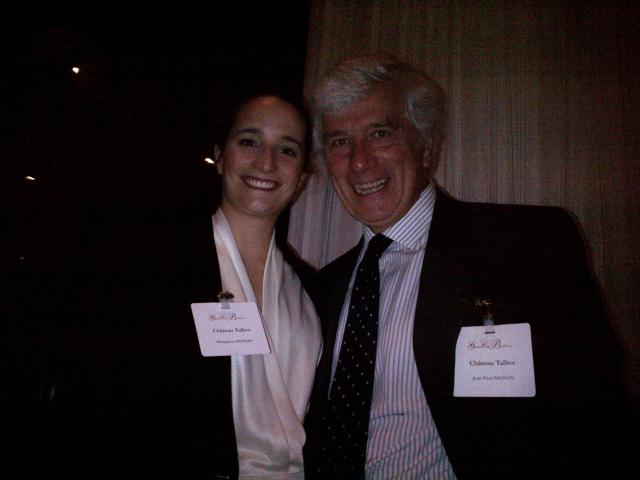 , and also was seated with Verona Raoux wearing this fabulous sparkling dress, who was the Chateau Castel Ambassador.
The vineyards of Chateau Pavie have a variety of terroirs, including limestone at the top and towards the bottom, clay mixed with limestone. Merlot dominates at 60%, with the majority of the vines over 40 years of age. It was great to see the new cellars with temperature oak controlled vats.