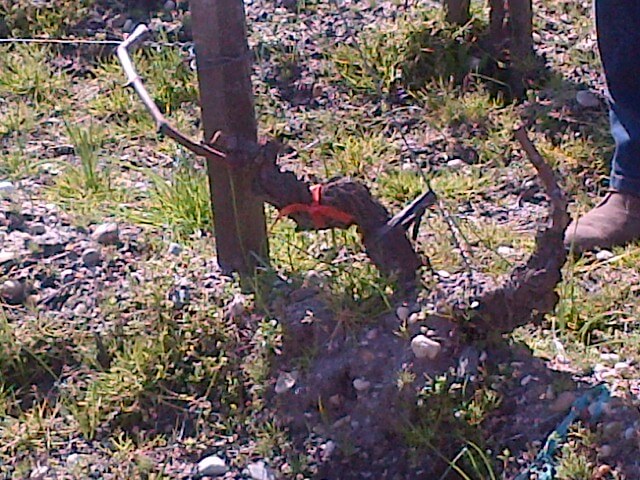 On April 1st, 2013 Professor Denis Dubourdieu from the Institute of Vine and Wine Sciences of Bordeaux University (Oenological Research Unit) gave a presentation to journalists who have gathered to taste the wine of En Primeur about the challenging 2013 vintage.
The talk began with a recap of the five prerequisites for a great red wine vintage in Bordeaux:
Quick, early flowering conducive to good fertilization, satisfactory yields, and even ripening
The onset of water stress during fruit set to limit the swelling of young berries and define future tannin content.
The definitive stop to vegetative growth before veraison due to significant water stress.
Completely ripe grapes due to optimum photosynthesis in the leaves up until harvest, without any noteworthy resumption of vegetative growth.
Mild weather during the harvest making it possible to pick late-ripening plots and varieties without running the risk of dilution or rot.
According to Professor Dubourdieu, the 2013 vintage did not conform to any of the five essential factors outlined above for a fine red wine due to three key reasons:
–       Wet spring weather causing late flowering and widespread coulure (shot berries)
–       The violent and sometimes destrucdtive storms in late July / early August that prevented vegetative growth from stopping
–       The wet, mild weather in September and October that caused the development of grey rot both before and during the harvest.
Today Olivier Bernard, the president of the Union Des Grands Crus de Bordeaux, said that the volumes of 2013 are small and will go through the market quickly as the volume was so small.
That said, after tasting the wines during the week, the majority of the wines were sound (though meant for early drinking) due to the care vignerons took in the vineyards in terms of extreme careful selection, as well as the winery. Chaptalization was conducted for the first time in years, as well as extreme care in terms of handling the wine to preserve its integrity.