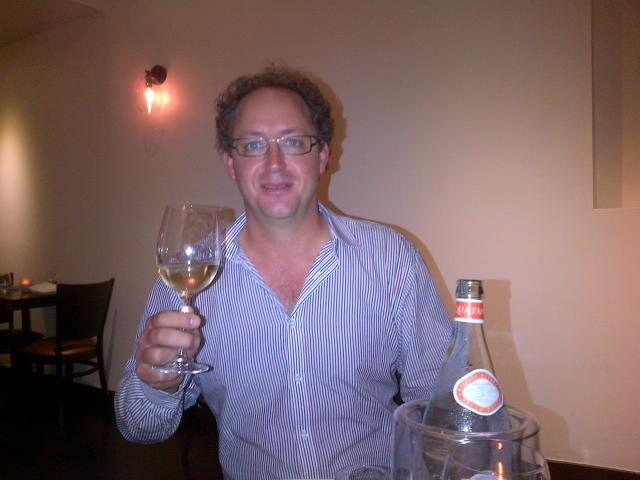 "Have you ever had three – no FIVE different rieslings in front of you, all from the same region and winery?"
Most folks associate riesling with Germany, even though now it is grown literally all over the world. Yet Australia is increasingly valued for its cool climate riesling, and it does not get much more cool climate than the "Great Southern" – a region in the south West Australia zone.
This is a large region in Western Australia that that is a large rectangle 150 kilometers from north to south and 100 kilometers east to west with climates including martime and moderately continental.
Hunter is from the Frankland River district, where the first vineyard was planted in 1968. Hunter's mother and father both had fathers who served in WW II, and in those days the Australian government gave land to servicemen which ultimately led to a farm and the winery. The latitude here is 24 to 39, the altitude ranges from 200 to 300 meters, and the harvest is mid March to mid April.
Now, about those rieslings …. the typicity between them is very refreshing high acid, minerality, and that they are made in the "dry" style as well as lowish alcohol. My favorite was the SmithCullam Riesling 2012, with the highest residual sugar at 9 grams but the wine has so much acid it is difficult to discern. Very rich, fuller bodied style with ripe fruit.
I also liked the Poison Hill Riesling 2012, so named because of the heart leaf flower on the hill which can be used as a poison (though the grapes are just fine).  Lots of lime and acidity. I also liked the Netley Road Riesling 2012 and Isolation Ridge 2012, as well s the entry level Rocky Gulley Riesling 2012 that was fresh and bright.
Hunter also rought along a few reds, entry level Rocky Gulley Shiraz, the concentrated Isolation Ridge Shiraz 2009 with blackberry, black olive, and black fruit flavors,  as well as Olomo's reward 2009, a red blend with 70% Cabernet Franc, 13% Merlot, 10% Malbec, and 7% Cabernet Sauvignon – very posh, elegant, and delicious.