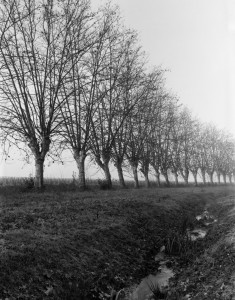 I am very excited to experience the "other" Malbec – yes, the one from France!
If you love Bordeaux you may know that Malbec is one of the "seasoning" agents in the five-grape blend, along with Petit Verdot.
Often just under five percent of each is used in the blend to round out the flavors and give more complexity.
Cahors vineyards were first planted 2000 years ago by the Romans, yet the region did not really become famous unti 1152 when Eleanor of Aquitaine married Henri Plantagenet. Suddenly, the "black wine' of Cahors became famous and in 1310 Malbec accounted for 50% of all exports from the Port of Bordeaux.
From that peak, war and other issues caused the slow decline of this wine, with phylloxera issuing its death knell in the 1860s.
Yet in the 1940s some producers set out to restore the region. In 1971 Cahors (where Malbec is grown) received AOC status.
In my travels I will be meeting dozens of producers who will all have very different wines though the minimum of the blend must be 70% Malbec, with up to 30% of Merlot and Tannat allowed.
Will the best wines be 100% Malbec? I will see.
The traditional basic style was … well, black! And tannic. I am curious to see what, if anything, is being done to soften the tannins apart from cellaring the top quality wines.
At its best, Cahors Malbec should offer violet and kirsch notes as well as plum and chocolate.
Three Key Styles
Malbec can be separated into three styles, "tradition," "prestige," and speciale." The tradition style is more rustic and fruity and at a lower price point, with a blend of Merlot and Tannat. Prestige is described as "feisty and powerful" and will usually have at least 85% Malbec (which can legally be called 'Malbec') and can be aged up to ten years. Prestige will typically be 100% Malbec at the highest price point.
The fruit profile is "damson" (basically, a prune) raisins and tobacco.
According to Oz Clarke, the best producers in France are Aires Hautes, Cayrou, Cedre, Clos Carreyres, Clos la Coutale, Clos de Gamot, Clos Resseguier, Clos Triguedina, Eugenie, Gaudou, Gautol, Haute-Serre, Les Ifs, Lagrezette, Lamartine, Peyrie, Pineraie, Primo-Palatum, Les Rigalets, and Savarines so I will watch out for them.