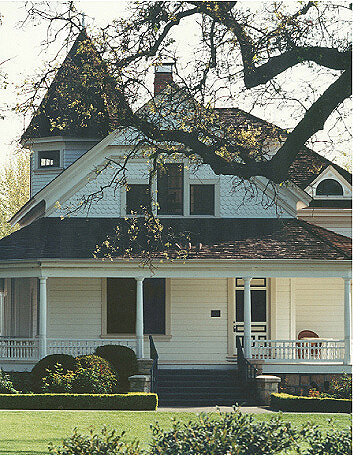 How does 65 bottles of coveted premium Napa Valley cab sound to you? Or what about four nights at the Fairmont Peace Hotel in Shanghai in Gold Grand rooms? Of course, the "package" of exceptional experiences that sold for $120,000 came with many more bells and whistles including a St. Supery wine dinner, private tours, and racing adventure with Simraceway's Performance Driving Center.
Yet the exciting racing adventure aside, is the energy shared between St. Supery, Fairmont Hotels & Resorts, and Simraceway to create an experience that would have paddles raised high to support the Napa Valley charities during Auction Napa Valley 2014.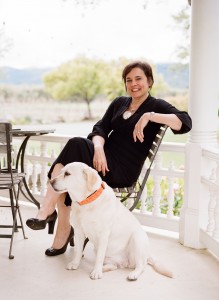 St. Supery CEO Emma Swain (pictured in the auction book with the famous vineyard dog GG) was a great promoter for the event, welcoming bidders in a bright orange dress and offering a glass of wine. Last year at harvest, she picked me up at my hotel at 4am so we could grab donuts and take them to hungry vineyard workers cutting the Sauvignon grapes at the esteemed dollarhide Estate (you can read about it here).
During the auction weekend, I had a few moments to catch up with Emma and ask about what's new.
The wine trade is keenly interested in trends. Lower alcohol wine is a trend now especially in the UK yet not sure if it is at the top quality level. Do you feel any pressure to lower alcohol levels and do you think it is even possible to do so at this quality level?
Napa Valley has a Mediterranean climate that generally provides warm, dry summers and cool, wet winters. It's an ideal environment for growing wine grapes. The warmer weather allows our grapes a longer hang time in the Napa Valley sunshine, which leads to riper grapes and higher alcohol. Our goal is to always make a beautifully balanced wine. If the wine is balanced, the alcohol should be irrelevant.
CA wine is an increasingly popular choice in the UK when choosing between cru class Bordeaux. What do you think are the factors that go into this decision? Reliability of vintage? Richer flavor profile?
We believe Napa Valley wines are an increasingly popular choice in the UK because of the reputation Napa Valley has for a tremendous consistency in quality. The combination of our Mediterranean climate, embracing of new technology (like optical sorting), and the drive for all of the vintners to produce top quality wine, result in rich, ripe wines.