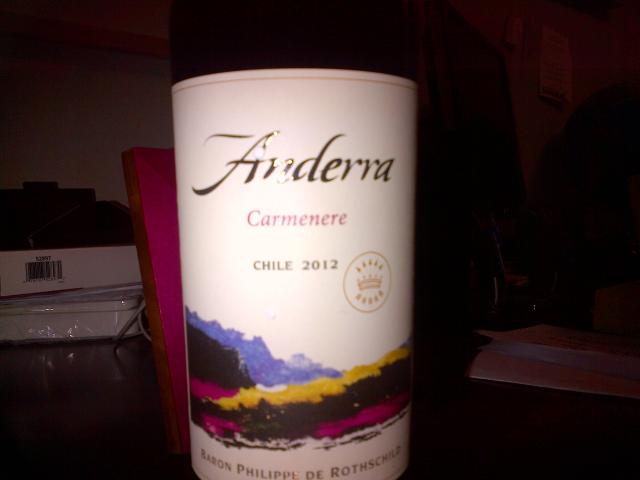 Chilean wines these days are all the rage … I just received some interesting and delicious wines from Anderra, with vineyards in the Maule, Maipo, and Rapel valley of Chile.
The Carmenere 2012, a late ripening varietal, is juicy and round with black currant and blackberry aromas, as well as strawberry and cherry notes and a spicy character.
The Cabernet Sauvignon 2012 is hand harvested from high altitude vineyards (1600 to 3200 feet) Its a ruby red color with aromatic spices and ripe red and black currants.
The Sauvignon Blanc 2013 is from the white wine regions, such as the Curico near the sea for higher acidity, with lower yields to maintain flavor concentration. On the nose, it has citrus, pineapple, and subtle green grass notes.