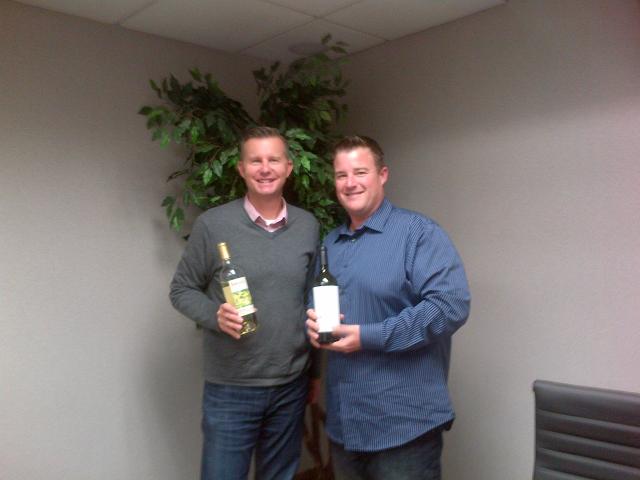 Very interesting visit and tasting today with Camron King, Executive Director of the Lodi Winegrape Commission, and Craig Ledbetter of Vino Farms, who also has a position on the commission.
Lodi is one of California's major winegrowing regions located 100 miles east of San Francisco, and in the last 15 – 20 years has made tremendous strides though it's actually one of the oldest winegrowing regions in California, as producers have been growing wine here for 150 years. Though it is known for its Zinfandel wine (producing 32% of California's premium Zinfandel) it is also a great plas to grow Cabernet Sauvignon, Petite Sirah, Tempranilo, and others.
The climate is Mediterranean, warm and sunny with cool nights and "delta breezes" from the Pacific ocean that help cool the grapes. Soils are quite diverse, which may be the reason Lodi has seven sub-regions. Some of the old vines in sandy soil is grown on its own rootstocks.
Right now, Lodi is positioning itself to be a name brand, and from the tasting today quality certainly is there. People may not think of Lodi as a white wine producing region, yet the Verdelho I had today (2012 Bokisch Vineyards Verdelho, Vista Luna Vineyards) was rich and full, bright grapefruit and passion fruit on the nose, and a body with texture and grip.
One of the more interesting things I discovered was the Lodi Native project, a collection of six different Zinfandel wines made from six separate heritage vineyards of Lodi's Mokelumne River AVA.  The wines are individually made using only ambient yeast fermentations, in neutral vessels, without the addition of anything beyond sulfur, without alcohol reductive techniques, and avoiding fining, or filtering. The goal is to offer the best expression of the vineyards themselves. The wine I tried from the Wegat Vinebard (Maley Brothers) was quite rich and balanced, very smooth and round even though there was no oak.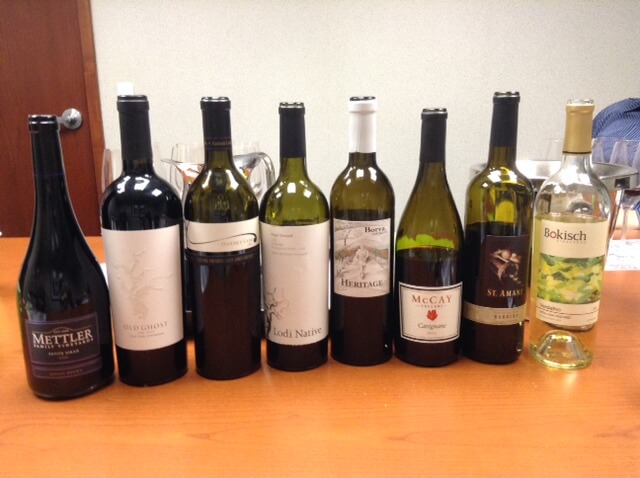 Other favorites included McCay Cellars Carignane 2011, very rich and sophisticated, St. Amant Barbera Tools of the Trade 2012 (which tasted like its counterpart in Piedmont with rich, ripe cherry and modest oak), and Harney Lane Winery 2011 Lizzy James Old Vine Zinfandel, very structured and well made. Borra Vineyards 2011 Heritage Field Blend  was a blend of Barbera, Carignane, and Petite Sirah, with 2% of Zin. This spends 20 months in 35% new French barrels. It's a wine for today, easy to drink with a touch of residual sugar.
The region has tremendous potential and with forward thinking winemakers and a wide diversity of soil and terroir, it's just a matter of time until it the wines and region win national recogiton.