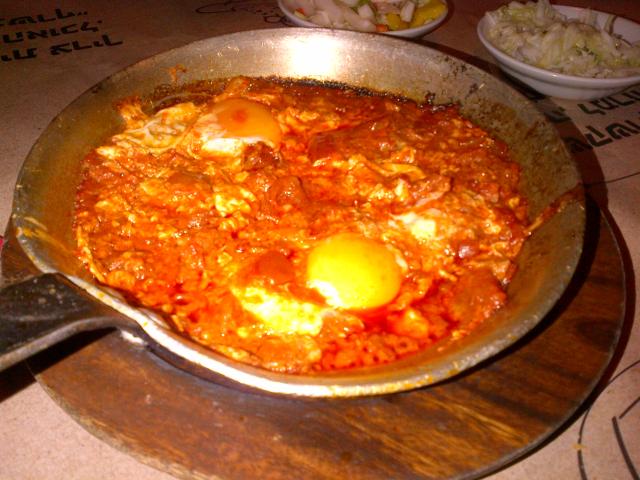 "Isn't this lunch?" I ask, starving, as I hungrily take bites of a typical Israel dish at Dr. Shakshuka, which is made from eggs and tomatoes. We are here for a demonstration of how this famous dish is made, yet accompanying the Shakshuka are various salads and large fluffy pieces of bread.
The people around us are all eating this dish, which is offered as a "package" along with the little dishes that come with it.
Shakshouka is a staple of Tunisian people — and most people in the area (Algeria, Morocco, Egypt.  It's served always in a iron cast pan.  Tunisian, Libyan, Algerian, Moroccan, and Egyptian cuisines traditionally served in a cast iron pan.
We discover that Dr. Shakshuka is quite famous … you can read more about it here!