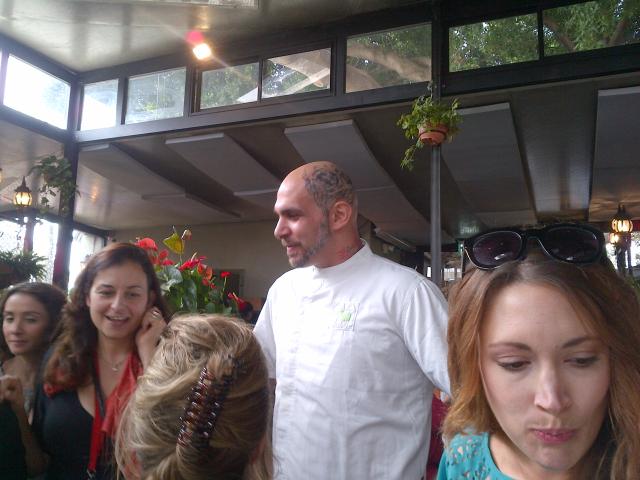 Okay, maybe there's nothing new about a chef with a tattoo – but have you ever seen a chef with a tattoo all over his face and shaven head?  Well, if chef  Yonatan Berrebi looks a bit unconventional, his fun, upbeat personality and passion for his Spanish tapas-based cuisine is really refreshing to behold.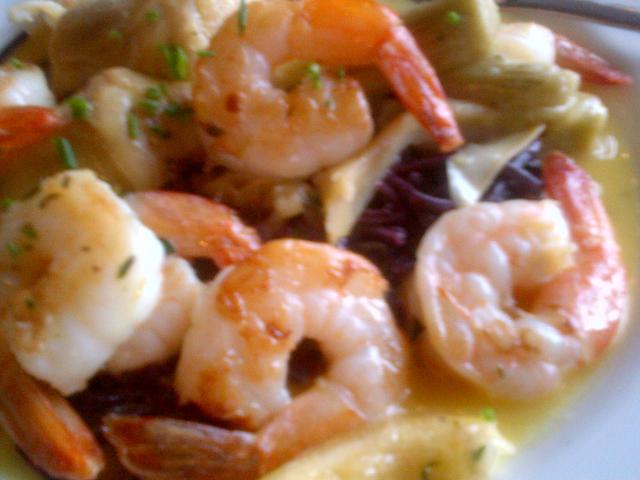 We are here at Vicky Christina, a lively indoor/outdoor tapas bar style restaurant in the complex of the Old Turkish Railway /station at Manshiya in Tel Aviv. Here you can see the old railroad (the first in the mid-east) and various shops that are fun to browse.
Yet Vicky Christina is bursting with color and energy, from the refreshing open space to the sleek white tables and colorful food on them.
Chef  Yonatan Berrebi chooses to surprise us with a sampling of tapas (octopus, sashimi, cheese) before bringing out delicious tasting Paella and braised meat.  You can choose from sparkling Cava or Israeli red wine that really pairs well with all the dishes.
Fun place with great cuisine! You can read more here