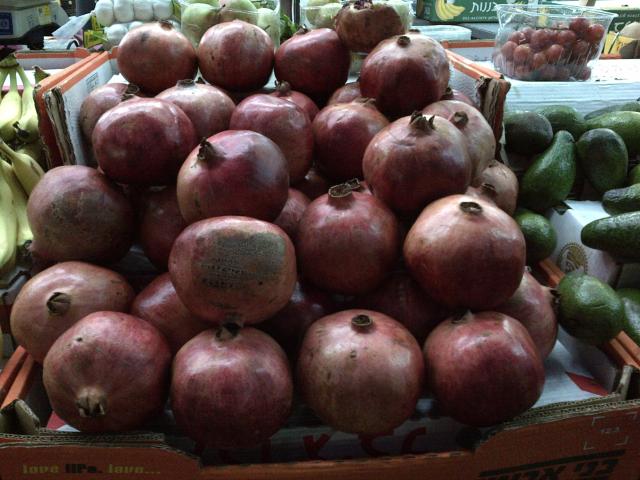 "Interesting!" I thought, seeing a DJ spinning tunes as I walked into the Brown Urban Hotel in Tel Aviv. Like its name, it's color is brown, and there is a certain mellow quality to the place and energetic young people who work here.
Of course, another thing I immediately love about this hotel beyond the music and laid scene – it's that tempting looking bottle of sparkling wine cooling on ice, and I eagerly accept a glass.
The single room is also brown, and very nicely appointed with a sleek black marble bath. A well appointed desk compliments the space. The bed looks very comfortable with plumped up pillows.
Concierges are eager to recommend local attractions – and from my 3 hours here, it appears we ARE exactly in the most happening part of town. And so the concierges noted it was "Tuesday" and so noted the "Tuesday" art market.
"Do they have some really interesting jewelry?" I was assured they do. And wow, what fun it was to stroll through this art market which had lots of fun, fabulous things. And true to the concierge's word, there were lots of gifts to buy at a good value for the price, with many vendors able to personalize by name.
So after that I rushed to catch the sunset at the nearby seaside promenade (you don't need a cab for any of these attractions from the Brown hotel). I had read at the Tel Aviv airport the top attractions of Tel Aviv, and this promenade was one of them. Virtually everyone raved about the "beautiful people" on the beach and on various sports equipment (wind surfers, etc). Yet to be honest at sunset on a mid-November day, very few of these to be found, yet the beach was so incredibly fabulous with its pink/purple sunset and fun looking restaurants nearby. I could definitely see myself here in the Israeli summer.
Now what's interesting about the Brown hotel is that it's not JUST the Brown hotel. It actually calls itself the Brown URBAN hotel, and interestingly makes a point about it being Urban. For example, the massages (for one or two) all emphasize the URBAN stresses that the various kinds of massages (stone, sports, reflexology,) they offer. And interestingly, the Foxy Brown movie character is on their FaceBook page, so very curious …
And speaking of couples, in addition to the couples massages I am seeing the different breakfast options available. Typically restaurants offer an Israeli breakfast buffet, yet here you can have your choice of five local restaurants classified by the "romance" factor. Go figure.
At any rate my evening ended here with a "bar crawl" which was super fun … it was not a "bar" or a "crawl" really as it was a super upscale experience.
So the first thing you need to know is that it was a Tuesday night in Israel. Like a Tuesday night anywhere, right? And the vibe was really happening. These bars were all very fabulous yet the key thing to know is that whenever you come to Tel Aviv check with your concierge about the happening clubs and visit.
http://www.browntlv.com
A